Application for the City of Johannesburg (CoJ) Transport Graduate Internships Programme – 2021 Entry is now open for interested applicants by City of Johannesburg (CoJ) in South Africa.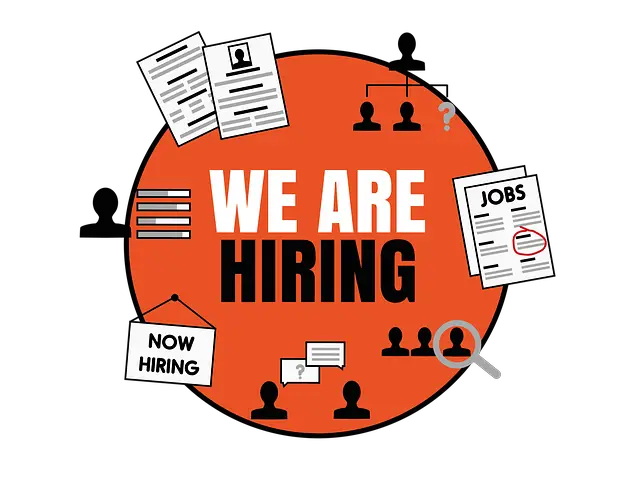 City of Johannesburg (CoJ) is offering an Internship opportunity to unemployed and prospective graduates to apply in the fields that are in line with the Corporation's core business. The Corporation is therefore inviting applications for the City of Johannesburg (CoJ) Transport Graduate Internship Programme that runs for a maximum period of 18 months in the following disciplines/fields of study.
The best student on the course receives an accolade for performing well academically,  and for excelling in all areas of the training. By portraying a positive attitude, this student contributes to enhancing the image of City of Johannesburg (CoJ).
The City of Johannesburg (CoJ) Transport Graduate Internship Programme uses a fully integrated approach that combines theory with practical training and leads to a recognized qualification/certification. City of Johannesburg (CoJ) provides an internship opportunity in the following areas listed below:
This internship opportunity is situated at the following locations in South Africa:
Update: How to Apply for the 2022 SAPS Motor Mechanic Internships Programme
CITY OF JOHANNESBURG (COJ) TRANSPORT GRADUATE INTERNSHIP PROGRAMME APPLICATION ELIGIBILITY
Appointment Requirements:
Bachelor's Degree Specialisation in civil engineering; transportation planning/modelling; operations research; simulation modelling.
Confirmation letter from institution.
Computer literacy Microsoft Office Applications – Word, Excel and PowerPoint.
Ages between 18 – 35 years; and
Only City of Joburg residents will be considered.
Primary Function: To perform transport modeling activities and play a key role in the operational interface between the CSIR and the Department on modeling needs for various projects.
Key Performance Areas: Assist in building the necessary transport modeling systems and tools. Assist to develop a relational database management system. Assist in ensuring that transport planning and management projects are adequately supported through the City's transport model. Assist in the development and evaluation of transport models.
Leading Competencies: Transport planning process. Statistical analysis. Database management systems. Basic understanding of Geographic Information Systems.
Core Competencies: Computer Literacy (Microsoft Word and Excel). Good communication Skills including presentation skills. Numeration and Coordinating skills. Good report writing skills.
CITY OF JOHANNESBURG (COJ) TRANSPORT GRADUATE INTERNSHIP APPLICATION INSTRUCTIONS
Interested applicants are invited to apply for the positions listed in the circular.
An application letter together with a comprehensive CV must be forwarded to the contact details mentioned in the circular attached.
The City of Johannesburg reserves the right not to make an appointment.
Applications, which have not been responded to within 6 weeks of closing date, should be regarded as unsuccessful.
Appointments will be made in accordance with the COJ Employment Equity policy and People with disabilities are encouraged to apply.
The City of Johannesburg is an equal opportunity employer.
Finalization of the appointments to be within 4 months from the closing date of circular.
Read Also:
How to Apply for the 2021 SCM and Finance Internship >>>
How to Apply for the 2021 SAPS Learnership >>>
Department of Home Affairs Latest Jobs and Recruitment >>>
Sappi Latest Jobs and Recruitment >>>
GPG Professional Job Centre Latest Jobs and Recruitment >>>
FNB Latest Jobs and Recruitment >>>
SITA Latest Jobs and Recruitment >>>
Motus Latest Jobs and Recruitment >>>
UNIVEN Latest Jobs and Recruitment >>>
Unisa Latest Jobs and Recruitment >>>
DPSA Latest Jobs and Recruitment >>>
RTMC Latest Jobs and Recruitment >>>
Rand Water Latest Jobs and Recruitment >>>
NPA Latest Jobs and Recruitment >>>
SANBS Latest Jobs and Recruitment >>>
How to Access EC Provincial eRecruitment Portal >>>
Free State Education Latest Jobs and Recruitment >>>
Eastern Cape Education Latest Jobs and Recruitment >>>
Department of Education Latest Jobs and Recruitment >>>
Department of Home Affairs Latest Jobs and Recruitment >>>
Ekurhuleni Municipality Latest Jobs and Recruitment >>>
Kindly  & follow us on Follow @coursediscovery OR