We pleased to present to you the 2021 Central University of Technology (CUT) Entrepreneurial Matriculants of the Year Competition as well as how to apply. It involves the competition eligibility, requirements and the prizes involved.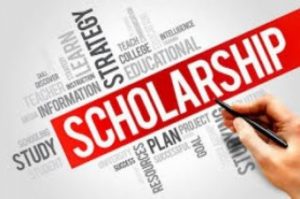 We invite you to take part in this CUT Entrepreneurial Matriculants of the Year Competition targeting the MATRICULANTS in the university. This competition is for young aspiring entrepreneurs from the Free State and Northern Cape provinces.
Through taking part the participants will gain real-life experience in developing a business plan and pitching ideas to potential investors. Real-life experience means problems. Learn how to problem-solve and make decisions as well as interpersonal skills and teamwork.
Scared of public speaking? We got you. Develop your entrepreneurial skills.
Update: How to Apply for the 2022 Vice Chancellor's Cycle Challenge
CUT ENTREPRENEURIAL MATRICULANTS OF THE YEAR COMPETITION PRIZES, REQUIREMENTS & ELIGIBILITY
PRIZES
There are categories for awarding prizes which will be announced. Prizes to the top 5 finalists are:
1st prize           R 20 000
2nd prize           R 15 500
3rd prize           R 12 000
4th prize           R 8 500
5th prize           R 5 000
KEY REQUIREMENTS:
Grade 11 learners who will enter Grade 12 in 2022.
HOW TO APPLY FOR THE CENTRAL UNIVERSITY OF TECHNOLOGY (CUT) ENTREPRENEURIAL MATRICULANTS OF THE YEAR COMPETITION
Keep this criteria in mind as you put together a written proposal:
Is there a need for this business?
Clearly identify the target market for your idea.
Make sure we can see your business is unique and innovative.
Identify your key activities and resources for the value proposition.
Demonstrate the value of the business for the customer.
Demonstrate the operational aspects of the business idea.
Demonstrate your drive to make the business work.
Show your financial projections for the business. Include your important costs inherent to the business model and how you will generate enough income to be sustainable.
The submission of your idea:
Impress the judges with your idea, the research you have done, your business sense and the potential you see for it. You will submit a 3-page written proposal.
Submission closing date will be communicated to registered learners.
Competition procedures
Entries can be submitted either by completing the entry form HERE.
All entries will be reviewed by an expert adjudication panel.
50 qualifying entries will be selected and provided with training to refine their business plans in preparation for the final presentation.
Applications are accepted from individuals or groups up to a maximum of 5 participants per group.
The closing date of the competition has been extended to 30 October 2021.
The outcome of the competition will be communicated to selected entrants only. Should you not hear from us by the closing date, please accept that your application has been unsuccessful.
Application Deadline
Applications should reach the Central University of Technology on or before 30th October 2021 by midnight.
Leonel has been Teacher at Alliant International University since 2013. He began to write about admission details at Course Discovery.