We pleased to present to you a list of Engineers Board of Kenya (EBK) June 2021 Jobs and Recruitment as well as how to apply. It involves the Job titles, roles/responsibilities, requirements and the salary involved.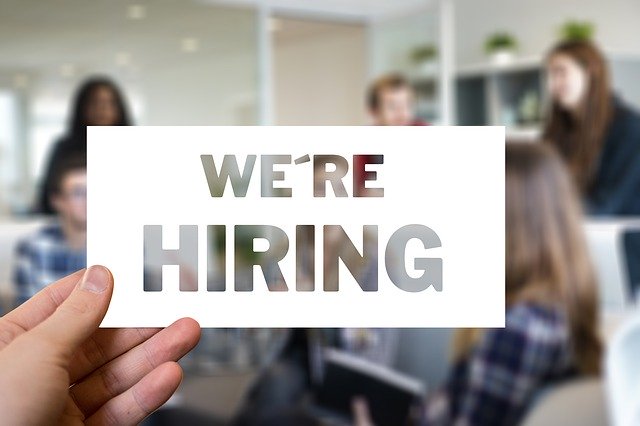 Every year the Engineers Board of Kenya (EBK) publishes vacant position for interested & qualified Kenyan citizens to apply for. This year is not an exception. Therefore the Jobs are listed below together with their requirements, roles, salary and qualifications.
VACANT POSITIONS, ROLES, REQUIREMENTS & QUALIFICATIONS AT EBK
1. DIRECTOR, LEGAL AND CORPORATION SECRETARY
1. JOB PURPOSE AND REPORTING RELATIONSHIP
The Director, Legal Services will be reporting to the Registrar/CEO and will be responsible for the provision of the secretarial services to the Board of Directors, provide legal guidance to the Board and general legal services to the Board.
2. JOB AND PERSON SPECIFICATIONS
a) Job Specifications
The duties and responsibilities of the officer will entail:-
i. Developing and reviewing regulatory frameworks for the better implementation of the Boards mandate;
ii. Providing advice on legal and corporate matters to the Board through interpretation and writing legal opinions;
iii. Coordinating and ensuring representation of the Board in courts or other judicial authorities;
iv. Providing guidance on corporate governance practices to the Board and all employees;
v. Overseeing the Boards compliance with statutory and other regulatory requirements;
vi. Overseeing the formulation and implementation of strategies on litigation, prosecution and arbitration;
vii. Coordinating all litigation, arbitration and prosecution in liaison with the Attorney General's Chambers, Government Ministries and external lawyers in various litigations as required;
viii. Developing preventive legal strategies aimed at forestalling disputes, controversies and litigation;
ix. Overseeing the provision of legal support to the draw up of the legal documents, contract leases and other related documents;
x. Coordinating the review of laws, by-laws and regulations relating to the Board;
xi. Overseeing research on emerging legal issues and advising the Board accordingly;
xii. Overseeing the development and maintenance of an updated case registers;
xiii. Managing implementation of the Directorates deliverables in realization of the Boards Strategic Plan and Performance Contract;
xiv. Coordinates the development of the Directorates work plans, progress reports and budgets;
xv. Managing the implementation of legal risk mitigation measures and updating of the Directorates Enterprise Risk Register;
xvi. Overseeing capacity building as well as development of staff in the Directorate;
xvii. Coordinate the drafting, negotiating and vetting of contracts, MOUs, leases and other legal documents;
xviii. Coordinating all conveyancing activities and keeping custody of title documents;
xix. Coordinating the conduct of legal, governance audit to ensure compliance with relevant statutory requirements and advise on need for revision of the same;
xx. Coordinate the Boards induction as well as creation of awareness to the requirements of relevant legislation to ensure compliance with legal statutes/legislation;
xxi. Providing Board secretarial services;
xxii. Coordinating annual Board evaluation and governance audits;
xxiii. Coordinate the implementation of the Mwongozo Code of Conduct and Ethics;
xxiv. Keeping safe custody of the Board Seal and security documents;
xxv. Draft and facilitate gazettement of legal notices issued by the Board;
xxvi. Any other duties as assigned from time to time.
b) Person Specifications
For appointment to this grade, an officer must:-
Have a Degree in Law from a recognized university;
Master's Degree in Law, Business Administration, Public Administration, or equivalent qualification from a recognized institution
Post Graduate Diploma in Law from the Kenya School of Law/Diploma in Legal Studies from the Council of Legal Education;
Be an Advocate of the High Court of Kenya;
Have a current law practicing certificate;
Certified Public Secretaries of Kenya (ICPSK)
Have a minimum of ten (10) years minimum related work experience with at least three (3) years of which must have been at a management position either in public or private sector.;
Be a Member, Law Society of Kenya (LSK); and
Leadership course lasting not less than 6 weeks will be an added advantage.
c) Key Competencies and skills
For consideration to the position, the candidate must demonstrate that they have:
i. Proficiency in IT
ii. Strategic thinking
iii. Analytical Skills
iv. Strong Communications and Reporting Skills
v. Strong Managerial Skills and Ability to lead teams
vi. Mentoring, Coaching and Leadership Skills
vii. Interpersonal and Negotiation Skills
viii. Team Player
ix. Integrity
4. TERMS OF SERVICE:
The Director, Legal & Corporation Services will serve on Contract for a period of five (5) year term renewable based on performance.
The Basic Salary Structure Excluding Allowances: Minimum Ksh. 124,809.25 – Maximum Ksh. 224,122.00
5. CONDITIONS FOR APPLICATION
i. Shortlisted candidates will be required to satisfy the requirements of Chapter Six of the Constitution of Kenya and will therefore be required to provide the following documents;
· Clearance certificates from the Higher Education Loans Board (HELB),
· Valid Tax Compliance certificate from the Kenya Revenue Authority(KRA),
· Certificate of Good Conduct from the Directorate of Criminal Investigations ;
· Clearance certificate from a Credit Reference Bureau (CRB);
· Clearance from the Ethics and Anti Corruption Commission.
Canvassing will lead to automatic disqualification.
HOW TO APPLY FOR ENGINEERS BOARD OF KENYA (EBK) JOBS
Candidates who meet the above requirements are invited to log onto the Boards recruitment portal via https://ebk.go.ke/career-opportunities and must complete the registration and submit the same as well as attach the following documents in one compressed pdf document;
· Signed Cover Letter
· Detailed CVs (giving current contact details of three (3) referees),
· Copies of all academic and professional certificates, copies of testimonials, details of current position, current remuneration
· Copy of National Identification Card or Passport.
All applications must be submitted through the e-recruitment portal to be considered.
No Hard Copy Application will be accepted.
All applications must be received not later than 29th June, 2021 at 1700Hours and should be addressed to;
THE REGISTRAR/CEO
ENGINEERS BOARD OF KENYA,
P. O. Box 30324-00100 NAIROBI.
Update: How to Apply for the 2021 Engineers Board of Kenya (EBK) Internships Programme 
Application Deadline
Applications should reach the Engineers Board of Kenya (EBK) on or before 29th June, 2021 at at 1700Hours.
Leonel has been Teacher at Alliant International University since 2013. He began to write about admission details at Course Discovery.