Application for the GSK Production Quality Graduate Internship – 2021 Entry is now open by GSK for all outstanding applicants.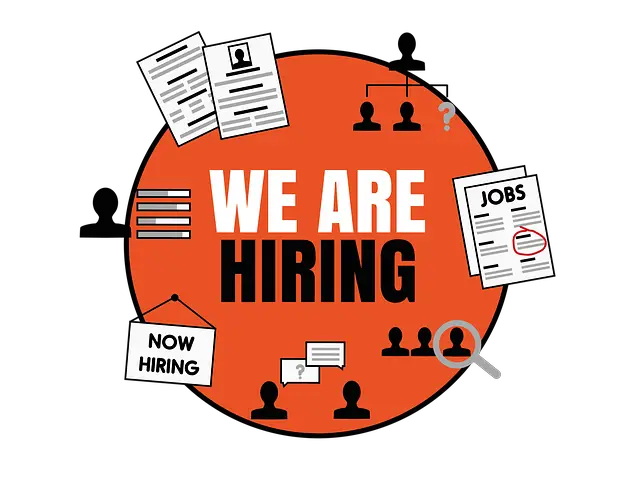 GSK is offering an Internship opportunity to unemployed and prospective graduates to apply in the fields that are in line with the Corporation's core business. The Corporation is therefore inviting applications for the GSK Production Quality Graduate Internship Programme that runs for a maximum period of 15 months in the following disciplines/fields of study.
The GSK Production Quality Graduate Internship Programme uses a fully integrated approach that combines theory with practical training and leads to a recognized qualification/certification. GSK provides an internship opportunity in the following areas listed below: 
This internship opportunity is situated at the following locations in South Africa:
Update: How to Apply for the 2021 Smart Tech Desk Digital Internship Programme 
GSK PRODUCTION QUALITY GRADUATE INTERNSHIP ROLES, APPLICATION ELIGIBILITY AND REQUIREMENTS
Graduate Job Purpose:
The Local Operating Company (LOC) Quality Graduate roles exists to provide effective and efficient quality assurance systems support to the LOC Quality Team, including supporting the implementation and maintenance of the Quality Management System (QMS) required by the LOC. Performs the day to day activities in a lean and efficient way in order to meet the GSK and local regulatory standards.
The LOC Quality Graduate will act as Quality Representative within the Commercial Team supporting the delivery of quality management system for Southern Africa.  The role holder will also partner with the business to ensure that quality activities are aligned with business requirements.
Support the Team to drive a quality culture within the LOC.
The role will drive standardised business processes where applicable across LOC to maximise business benefits.
What will you do?
Support LOC Quality Team with Third Party Management, Auditing , Product incident Management, Product Release, Quality Council, Warehousing, Distribution, Change Control, Deviation, Root Cause Analysis, Corrective and Preventive Action, Artwork and Labelling, Repacking, NPI, Product Quality Complaints, VEEVA QMS and Q-Docs, Self-inspection and Independent Business Monitoring (IBM).
Maintain a high level of QMS knowledge and awareness of changes within the commercial environment to seek opportunities and support business continuity. Supporting the LOC Quality Team to ensure a robust, sustainable and effective QMS (Quality Management System) through monitoring and reviewing the compliance status within the LOC element of the end to end Quality and Southern African Market.
Act as the relevant LOC quality contact person for the South African Quality organization, communication to the South Africa quality organization on QMS compliance status updates, quality plans and escalations where necessary. Share learnings and issues appropriately with other LOCs and regional colleagues.
Support the implementation and maintenance of effective Quality Assurance systems to ensure that local quality operations are in full compliance with GSK standards and policies, GMP, GDP and regulatory requirements. Assist with the following:
Ensure that all applicable LOCA Quality SOPs are in place, updated & training has been conducted across the business. Ensure a monitoring system is in place for tracking training compliance and process for escalation of persistent non-compliance. Processes in place for delivering routine training for updates to SOPs, GQPs, and GQMPs as relevant.
Promote QMS management principles and seek continuous improvement of the processes
Review, conduct impact assessments and implement any updates to QMS policies
Manage QMS Management Review meetings according to local SOPs
Identify, Implement and Manage QA Objectives & KPIs
Support the LOC Quality Team to ensure that all internal procedures and systems in use in the LOC are compliant to GSK QMS and local regulatory requirements, including (but not limited to)
LOC Quality Council – support the LOC Quality Operations Manager re organizing Council meeting with regular meetings. This support should ensure that the LOC Quality Council format, frequency and reporting are standardized to global requirements. In addition, support should be provided re Quality metrics and reporting format/ system in place by preparation of the data for pre-reads, minute-taking and follow-up on action items.
Change Control – perform day to day work to support the local change control process with the aim of ensuring all planned major changes (including as appropriate new pack introduction, product discontinuation, major pack changes, re-packing activities) are effectively and compliantly managed. Processes in place to routinely review progress of changes and close out when completed.
Risk Management – perform activities to support the risk management process to ensure effective management, timely reporting, review and escalation of quality risks.
Corrective and Preventative Actions (CAPA) – Implement global or local process to effectively manage corrective and preventative action plans. Develop local processes to conduct root cause analysis to investigate deviations and develop CAPA's. Local process in place to track and review CAPA plans on routine basis. Demonstrate that LOC effectively identifies where CAPA plans required and that they are effectively implemented, monitored and closed out.
VEEVA QMS and Quality Docs
Artwork management – Support day to day work in line with the roles and responsibilities for quality as defined in the local artwork procedures.
Local Repacking – perform day to day work to support repacking requests ensuring regulatory and QA compliance, timely QA batch release of repacked orders before distribution and/or re-export. Ensure as appropriate documentation of batch records and retention of samples.
Auditing – perform day to day work to support the local process that is in place for Management Monitoring (MM) or self-inspection and independent business monitoring (IBM). Work with the LOC Team to ensure
MM and IBM auditing process includes clear accountability for sign off audit reports and resultant CAPA/ Risk management.
 MM and IBM audit universe is defined and agreed with Regional Quality and annual audit schedules in place.
You'll be excited by the thought of:
working in a multicultural environment
inspiring a team to achieve unprecedented success
joining an international community of like-minded graduates who, alongside their day jobs, help shape and run the Graduate programme
You'll need:
Bachelor's Degree in Science or Equivalent
Quality management knowledge
Computer Literate in Excel, PowerPoint, Word, Outlook
Strong interpersonal skills – the ability to connect people and ideas to deliver value to the business
The ability to work in a dynamic, fast paced environment
A strong interest in a career in the healthcare industry
Written and spoken fluency in English
GSK PRODUCTION QUALITY GRADUATE INTERNSHIP APPLICATION INSTRUCTIONS – HOW TO APPLY
Step 1: Before you can apply for a position, please ensure that you meet all the above criteria.
Step 2: Once you have fulfilled step one, please click on the "Apply Now" button to register and apply.
Step 3: Once you've registered and applied, we'll email you confirmation of receipt. Our Resourcing Team will then carefully assess your application and provide you with feedback every step of the way.
Application Deadline
Applications should reach the GSK on time. As it is indicated for each position of interest above.