Application for the Huawei Graduate (South Africa Campus) Recruitment Programme – 2021 Entry is now open for interested applicants by Huawei in South Africa.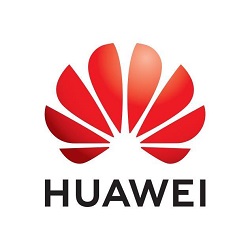 The Huawei offer an graduate opportunity to unemployed graduates to apply in the fields that are in line with the Corporation's core business. The Corporation is therefore inviting applications for the graduate Programme that runs for a maximum period of 12-24 months in the following disciplines/fields of study.
Mechanical Engineering
Computer Engineering
Electrical Engineering
Computer Science
Information Technology
Information Communication Technology
Management Science
Finance
HUAWEI GRADUATE RECRUITMENT ROLE, APPLICATION ELIGIBILITY AND REQUIREMENT
Positions Available
Network & Planning Engineer
Data Communication Engineer
Fibre Engineer
IT Specialist
Project Management
Supply Chain Management
Account Manager
Procurement & Logistics
Marketing/Human Resources etc.
Job Responsibilities
You will be part of the Huawei South Africa Delivery& Service team.
Be responsible for software development support to delivery project, include the Fixed, Mobile, Core, IT product line projects.
Collect tooling request from projects, understand the project delivery progress and tooling request.
Design the tooling structure and integrate to existing systems/tools
Develop suitable tools to enhance the efficacy of the project delivery.
Update project workflow and progress, and adapt the tools to match the request.
Position Requirements
Professional Knowledge Requirement:
Business Requirements:
Have strong learning capabilities. Be able to quickly master the service processes related to Huawei digital delivery and apply them to design and development.
Be able to independently complete the design and development of small or medium sized software architecture, quickly locate technical problems, and provide solutions.
Be able to communicate with technical teams about the solution and promote the implementation of the solution.
Important: To be considered for this role, applicants must be either South African Citizens, or are eligible to live and work in South Africa.
HUAWEI GRADUATE RECRUITMENT PROGRAMME APPLICATION INSTRUCTIONS
Step 1: Scan QR code or apply at "https://career.huawei.com"
Step 2: Select "Students"
Step 3: Select "International Graduates"
Step 4: Search for "2021 SA Campus Recruitment"
Step 5: Apply and Register CV
Closing date: 31 August 2021 at 11:59 PM and no late applications will be accepted.
Read Also:
How to Apply for the 2021 SCM and Finance Internship >>>
How to Apply for the 2021 SAPS Learnership >>>
Department of Home Affairs Latest Jobs and Recruitment >>>
Sappi Latest Jobs and Recruitment >>>
GPG Professional Job Centre Latest Jobs and Recruitment >>>
FNB Latest Jobs and Recruitment >>>
SITA Latest Jobs and Recruitment >>>
Motus Latest Jobs and Recruitment >>>
UNIVEN Latest Jobs and Recruitment >>>
Unisa Latest Jobs and Recruitment >>>
DPSA Latest Jobs and Recruitment >>>
RTMC Latest Jobs and Recruitment >>>
Rand Water Latest Jobs and Recruitment >>>
NPA Latest Jobs and Recruitment >>>
SANBS Latest Jobs and Recruitment >>>
How to Access EC Provincial eRecruitment Portal >>>
Free State Education Latest Jobs and Recruitment >>>
Eastern Cape Education Latest Jobs and Recruitment >>>
Department of Education Latest Jobs and Recruitment >>>
Department of Home Affairs Latest Jobs and Recruitment >>>
Ekurhuleni Municipality Latest Jobs and Recruitment >>>
Kindly  & follow us on Follow @coursediscovery OR