Application for the Africa Division of Human Rights Watch (HRW) Internships – 2021 Entry is now open for interested applicants by Africa Division of Human Rights Watch (HRW) in South Africa.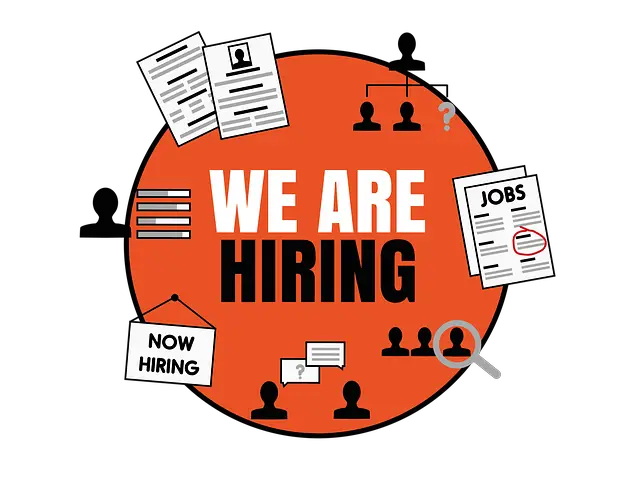 The Africa Division of Human Rights Watch (HRW) offer an Internship opportunity to unemployed graduates to apply in the fields that are in line with the Corporation's core business. The Corporation is therefore inviting applications for the Africa Division of Human Rights Watch (HRW) Internship Programme that runs for a maximum period of 12 months in the following disciplines/fields of study.
The Africa Division of Human Rights Watch (HRW) is seeking a University student intern to be based in its Johannesburg Office. The intern will focus on the internal conflict affecting the Cabo Delgado Province in Mozambique. Ideally, the intern will be available for a minimum of 10-15 hours per week from August to December 2021.
The Africa Division of Human Rights Watch (HRW) Internship Programme uses a fully integrated approach that combines theory with practical training and leads to a recognized qualification/certification. Africa Division of Human Rights Watch (HRW) provides an internship opportunity in the following areas listed below: 
This internship opportunity is situated at the following locations in South Africa:
Update: How to Apply for the 2021 Small Enterprise Foundation HR Assistant Internship Programme 
HUMAN RIGHTS WATCH (HRW) INTERNSHIP ROLES, APPLICATION ELIGIBILITY AND REQUIREMENTS
Responsibilities:
The internship will consist primarily of press monitoring and compiling reports on news relating to Mozambique, specifically news related to the crisis in Cabo Delgado.
Other responsibilities may include small research assignments, data management and analysis, drafting documents regarding issues in Cabo Delgado Province.
The intern's duties may also include attending external meetings. Other projects may be assigned as they arise that match the student's interests and abilities.
Students will also have opportunities to attend virtual lectures, trainings, professional development workshops, and/or special events relating to human rights, as well as network with other HRW interns, volunteers, and employees.
As an HRW intern, students will take skills acquired in school and apply them in a professional setting.
Qualifications:
The intern must be a student for the duration of the internship term.
Applicants should be well-organized, self-motivated, and reliable, with strong attention to detail. A strong interest in human rights, specifically concerning the SADC region, is essential.
Relevant coursework is highly desirable. Computer skills (Microsoft Office, Excel, internet applications) and internet research skills are essential.
Proficient reading and writing abilities in Portuguese is preferable.
Applicants must have valid authorization to intern in South Africa.
Compensation: 
Interns will receive a gross monthly stipend of R 6,000 per month, which will be pro-rated based on the number of hours they are in the "office", to help offset living expenses in accordance with HRW policy.
Students are often able to arrange academic credit, as HRW internships may offer direct exposure to the workings of an international human rights organization, close supervision by HRW staff, and interaction with other international organizations and foreign and domestic government officials.
Students should check with their individual academic institutions for requirements.
HUMAN RIGHTS WATCH (HRW) INTERNSHIP APPLICATION INSTRUCTIONS
Please apply immediately by visiting our online job portal at: https://careers.hrw.org and attaching a CV/resume, letter of interest/cover letter, a brief writing sample.
No calls or email inquiries, please. Only complete applications will be reviewed. Due to the large number of applications, only shortlisted candidates will be contacted further.
If you are experiencing technical difficulties with your application submission, please email [email protected]  Due to the large response, application submissions via email will not be accepted and inquiries regarding the status of applications will go unanswered.
NB: Applications received after the closing date will not be considered.
Read Also:
How to Apply for the 2021 Netcare Learnership >>>
How to Apply for the 2021 SAPS Learnership >>>
Department of Home Affairs Latest Jobs and Recruitment >>>
Sappi Latest Jobs and Recruitment >>>
GPG Professional Job Centre Latest Jobs and Recruitment >>>
FNB Latest Jobs and Recruitment >>>
SITA Latest Jobs and Recruitment >>>
Motus Latest Jobs and Recruitment >>>
UNIVEN Latest Jobs and Recruitment >>>
Unisa Latest Jobs and Recruitment >>>
DPSA Latest Jobs and Recruitment >>>
RTMC Latest Jobs and Recruitment >>>
Rand Water Latest Jobs and Recruitment >>>
NPA Latest Jobs and Recruitment >>>
SANBS Latest Jobs and Recruitment >>>
How to Access EC Provincial eRecruitment Portal >>>
Free State Education Latest Jobs and Recruitment >>>
Eastern Cape Education Latest Jobs and Recruitment >>>
Department of Education Latest Jobs and Recruitment >>>
Department of Home Affairs Latest Jobs and Recruitment >>>
Ekurhuleni Municipality Latest Jobs and Recruitment >>>