Application for the Jumbo Business Management Internship Programme – 2021 Entry is now open for interested applicants by Jumbo Clothing in South Africa.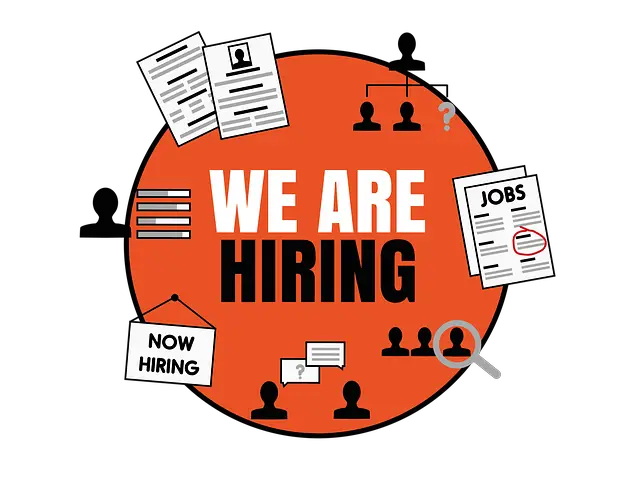 JUMBO, The Clothing Co. has an exciting opportunity for TVET/FET Graduates with an N6 Certificate in Business Management. This 18 Month's programme requires dedication and offers in-depth practical on the job training. This experience will allow students to obtain their Diploma's.  We are looking for interns that are specifically interested in gaining practical experience in a Clothing Retail Store environment.
The Jumbo Business Management Internship Programme uses a fully integrated approach that combines theory with practical training and leads to a recognized qualification/certification. Jumbo Clothing provides a internship opportunity in the following area: Business Management. This internship opportunity is situated in South Africa.
Update: How to Apply for the 2021 Coronation Middle Office Internship Programme 
JUMBO BUSINESS MGT INTERNSHIP ROLE, APPLICATION ELIGIBILITY AND REQUIREMENT
N 6 Certificate in Business Management from TVET/FET College.
No Criminal Record.
SA Citizen.
In terms of experience the interns will be trained in various roles and positions pertaining to the functioning of a Clothing Retail store:
Shop Assistant – 4 months
Cashier – 4 Months
Admin Controller – 4 months
Assistant Store Manager – 4 months
Store Manager – 2 months
The interns will be exposed to the following aspects relevant to a Clothing Retail Business:
Visual Merchandising: The intern will assist with merchandising in all departments as required whilst ensuring a high level of housekeeping is maintained at all times.
Sales: Implement all marketing promotions to ensure maximum sales opportunities are exploited. The Intern will be expected to provide an efficient and effective service to customers, understanding their needs and requirements, working to exceed customer needs where possible.
Customer service: Promote customer service and an environment conducive to a pleasant shopping experience
Point of Sale Procedures: The Intern will be trained on point of sales processing tasks/activities associated with the cashier position. He/she will record, registers and attend to general applications with respect to the provision of routine point of sale cahier activities. The intern will be trained on in-house systems and software (Dolfin Live & WPRO)
Administration: The Intern will perform general administration, filing and cash handling activities associated with the position of an Admin Controller.
Finance – cash management including petty cash, sales purchases , management of internal control systems as well as f fixed assets
Staff management: the Store Manager will teach the intern to assign employees to specific duties, by way of their job descriptions, To-Do Lists, Plans and Goals as well as to manage performance and development of staff.
Performance Evaluation: a summary report is submitted after each quarter by the Store Manager detailing the graduates performance and abilities in detail.
JUMBO BUSINESS MGT INTERNSHIP PROGRAMME APPLICATION INSTRUCTIONS
CV's can be sent directly [email protected].  Applications must include a motivational letter, stating why the applicant wants to join Jumbo's workplace experience program as well as a certified ID copy and certified copies of qualifications, a tax number and a CV.  Incomplete applications will not be considered.  
The Closing date for applications will be the 15th June 2021.
Read Also:
How to Apply for the 2021 SCM and Finance Internship >>>
How to Apply for the 2021 SAPS Learnership >>>
Department of Home Affairs Latest Jobs and Recruitment >>>
Sappi Latest Jobs and Recruitment >>>
GPG Professional Job Centre Latest Jobs and Recruitment >>>
FNB Latest Jobs and Recruitment >>>
SITA Latest Jobs and Recruitment >>>
Motus Latest Jobs and Recruitment >>>
UNIVEN Latest Jobs and Recruitment >>>
Unisa Latest Jobs and Recruitment >>>
DPSA Latest Jobs and Recruitment >>>
RTMC Latest Jobs and Recruitment >>>
Rand Water Latest Jobs and Recruitment >>>
NPA Latest Jobs and Recruitment >>>
SANBS Latest Jobs and Recruitment >>>
How to Access EC Provincial eRecruitment Portal >>>
Free State Education Latest Jobs and Recruitment >>>
Eastern Cape Education Latest Jobs and Recruitment >>>
Department of Education Latest Jobs and Recruitment >>>
Department of Home Affairs Latest Jobs and Recruitment >>>
Ekurhuleni Municipality Latest Jobs and Recruitment >>>
Kindly  & follow us on Follow @coursediscovery OR