This article contains information on the Kenya Accountants and Secretaries National Examinations Board (KASNEB) Examination Dates and Timetable for August 2021.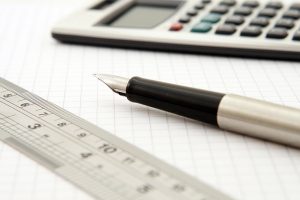 This is to notify all KASNEB students that the management has published the examination dates and timetable for August 2021. The drafted and approved KASNEB exam timetable contains a scheduled list of courses offered. More so, the examination timetable contains time and venue for all the papers that have been scheduled for the current academic session. The examination date and timetable hints at the KASNEB exam schedule for all prospective candidates. See below, the complete and comprehensive exam schedule.
KASNEB EXAMINATION DATES AND TIMETABLE FOR AUGUST 2021
The Kenya Accountants and Secretaries National Examinations Board informs all prospective candidates that beginning from the August 2021 examination sitting. Kasneb EXAMINATIONS will be conducted for a duration of three (3) days. The August 2021 examinations will be conducted from Monday, 30 August 2021 to Friday, 3rd September 2021. Deadline for registration and examination booking has been extended to 31st July, 2021. Students are advised as follows:
 Candidates are advised to ensure that they have obtained their respective examination timetables in good time through the various platforms through which Kasneb provides these timetables.
Candidates who have not uploaded their passport size photographs on e-kasneb for the purposes of facial identification are strongly advised to do so as soon as possible to avoid last-minute hitches.
Candidates are further advised that they will only be allowed to sit for the examinations at the centres where they have been BOOKED. For this purpose, candidates are advised to make an effort to locate and familiarise themselves with the centres where they have been booked to sit the examinations.
In addition, candidates are advised to be at the examination centres at least one hour before the scheduled start of the examinations. In particular, candidates should make adequate travel and accommodation arrangements if they are currently resident in areas that are far from the examination centres where they are booked.
NO last-minute change of centres will be allowed.
To restrain from cheating in exams to avoid resultant unpleasant consequences.
Check the timetable carefully.
Students should have the following:
Note: Candidates are advised to make early arrangements, including seeking permission from their employers where applicable, to ensure that they sit for the examinations.
For information and inquiries, you can contact the KASNEB Examination by visiting the institution's official website.
Don't miss out on current updates, kindly  & follow us on Follow @Eafinder OR