Application for the KNUST Innovative Business Ideas 2021. Entry is now open by the Regional Water and Environmental Sanitation Centre (RWESCK) at Kwame Nkrumah University of Science and Technology in Kumasi for all interested students, who meet all of the eligibility & criteria listed below.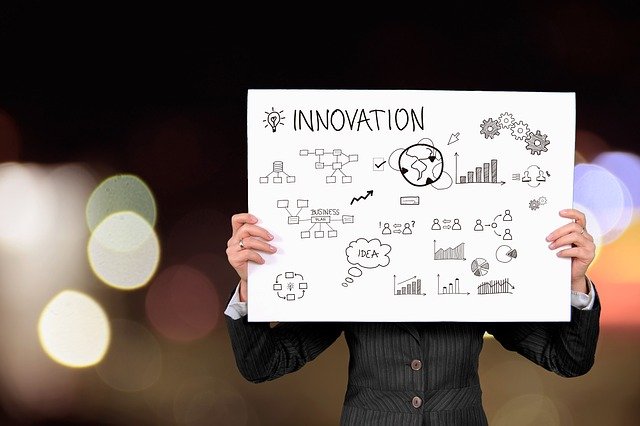 We are looking for digital innovators with solutions that accelerate national development priorities especially in the areas of (SDGs) 6, 12, 13 and 15. Also, digital innovators with ideas that create digital impact in their communities.
This digital innovation challenge is based on one of the core mandates of RWESCK: drive Entrepreneurship and Digital Innovations within the water and sanitation sector to improve service delivery by working with all stakeholders. As part of these efforts RWESCK is inviting students, faculty members and the public working within the Water and Environmental Sanitation sector to submit innovative idea proposals that addresses the Sustainable Development Goals (SDGs) 6, 12, 13 and 15.
Each proposal must strongly address the following cross-cutting issues:
SDG 9 – how to contribute to build resilient infrastructure, promote sustainable industrialization and foster innovation,
SDG 11 – how to make communities and cities inclusive, safe, resilient and sustainable.
SDG 17 – how to use partnership for finance, technology, capacity building, data acquisition, and business governance to grow the business to national scale and beyond,
Ghana beyond Aid agenda – how to contribute to make the country financially self- reliance and a technology-hub for the sub-region.
Three to Five Winners who get selected will receive a grant prize of ten thousand (GHȼ 10,000) to twenty-five thousand (GHȼ 25,000) paid into a business account to invest into their project, prototype development, business registration and start-up.
Additionally, winners will qualify for an incubation period of six (6) months at the Kumasi Business Incubator to ensure further development of their project.
RWESCK and private sector investors will partner the team with the most novel and financially viable business proposal to start-up and commence business.
INNOVATION BUSINESS IDEAS ELIGIBILITY & APPLICATION INSTRUCTION
Applicant Eligibility
Eligible applicants are students, faculty members and members of the public working within the Water and Environmental Sanitation sector
Applicant (s) must be two (2) to four (4) member team of students or alumni of RWESCK with at least one female as part of their team.
Also, team of two (2) to a maximum of four (4) including a student, a faculty member or members of the public can apply but must have a student/alumnus of RWESCK and at least one female as part of their team.
Application and Selection Process
RWESCK selects projects through a competitive, objective and transparent two-stage application process. Stage one invites applicants to submit Concept Notes of their innovative idea (s) using the template attached. After an eligibility verification, Concept Notes will be scored and the most promising will be shortlisted based on both qualitative evaluation criteria and key performance indicators (KPIs), related to the number of decent jobs created.
Stage two: Ten (10) shortlisted applicants will be informed to develop a detailed business model, business plan and participate in a final pitching session.
Evaluation Criteria
Originality: Your idea must be original.
Creativity/innovation: Your idea must be innovative and unique.
Sustainability: You must clearly describe the ways in which the activity or project will be able to continue.
Business Viability: Your idea must be profitable, realistic and logical, with evidence- based market survey and research data,
Impact: Your idea must fall within the scope of the challenge. Your submission should consider cross-cutting impacts, problems, and relevant solutions.
How to Apply
All applications must be submitted to the Centre for Business Development not later than Wednesday, June 30, 2021 as indicated in the calendar.
Applications are to be submitted through the online platform provided below. (HERE)
You may contact us for further information at the Centre for Business Development (CBD) at the KNUST Commercial Area.
Email address: 

[email protected]
Application Deadline and Dates
| | |
| --- | --- |
| Challenge Launch | May 21, 2021 |
| Challenge submission deadline | June 30, 2021 |
| Sorting and Shortlisting | July16, 2021 |
| Submission of Business Models and Business Plan | July 30, 2021 |
| Final Pitch and Selection of Winners | August 06, 2021 |
| Incubation Start | August 13, 2021 |
Read Also:
How to Apply for the SAMRC RCDI-nested Postdoc Fellowship >>>
How to Apply for the CETA Bursary >>>
How to Apply for the Unisa Honours Bursary >>>
How to Apply for the GrandWest Bursary >>>
How to Apply for the UWC Financial Aid
How to Apply for the FoodBev SETA Research and Innovation Bursary >>>
How to Apply for the DAC Bursaries for Heritage-related Studies >>>
How to Apply for the Multichoice Bursary >>>
How to Apply for the University of Nairobi Research and Innovation Fellowship >>>
How to Apply for the NRF Postgraduate Scholarships >>>
How to Apply for the Vaal University NDT Level Certification Bursary >>>
How to Apply for the GCRA Bursary >>>
Don't miss out on current updates, kindly  & follow us on Follow @coursediscovery OR