This article contiains a list of public and private universities eligible for the Higher Education Students Financing Board (HESFB) loan scheme in Uganda for the year 2021/2022.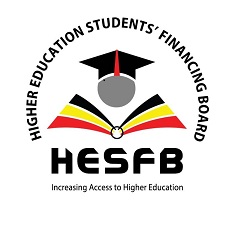 Are you currently studying for a degree OR diploma but got stuck as a result of lack of funds? Don't worry because the HESFB loan scheme got you covered as application opens this October 2021. Despite this, you need to be enrolled in an eligible institution or university before you can be offered this loan. Kindly check below for a list of all the Public and private universities on the HESFB loan scheme.
LIST OF PUBLIC UNIVERSITIES ON THE HEFSB LOAN SCHEME
Makerere University
Makerere University Business School (MUBS)
Mbarara University of Science and Technology
Kyambogo University
Gulu University
Kabale University
Busitema University
Soroti University
Lira University
Muni University
LIST OF PRIVATE CHARTERED UNIVERSITIES ON THE HEFSB LOAN SCHEME
Kampala International University
Uganda Christian University
Uganda Martyrs University
Islamic University in Uganda
Nkumba University
Mountains of the Moon University
Bugema University
Ndejje University
Bishop Stuart University
Kampala University
International Business, Science and Technology University
African Bible University
Leonel has been Teacher at Alliant International University since 2013. He began to write about admission details at Course Discovery.