Application for the Mpumalanga Regional Training Trust (MRTT) Chef Internship Programme – 2021 Entry is now open for interested applicants by Mpumalanga Regional Training Trust in South Africa.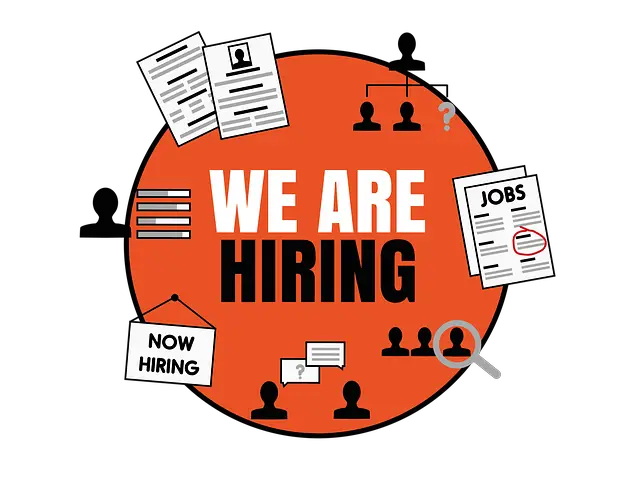 The Mpumalanga Regional Training Trust (MRTT) offer an Internship opportunity to unemployed graduates to apply in the fields that are in line with the Corporation's core business. The Corporation is therefore inviting applications for the Chef Internship Programme that runs for a maximum period of 12 months in the following disciplines/fields of study.
The Mpumalanga Regional Training Trust (MRTT) Chef Internship Programme uses a fully integrated approach that combines theory with practical training and leads to a recognized qualification/certification. Mpumalanga Regional Training Trust (MRTT) provides an internship opportunity in the following areas listed below: 
Professional Cookery (Chef)
This internship opportunity is situated at the following locations in South Africa:
Kanyamazane Hospitality And Tourism Academy (HTA) in Nanyamazane MRTT Hotel – Mbombela
Update: How to Apply for the 2021 SPAR YES4Youth Internship Programme 
MRTT CHEF INTERNSHIP ROLE, APPLICATION ELIGIBILITY AND REQUIREMENT
Minimum requirements:
Grade 10
Qualification in Professional Cookery Certificate (SAQA aligned).
Skills needed:
Good communication skills in English
Microsoft Office
Practice safe working ethics
Report writing
Organising and Planning skills
Knowledge of basic food production and cooking methods
Interpersonal skills
Team player.
Roles and Responsibilities:
Assist with preparing of Mise-en-Place
Ensuring that food is produced in a timely and efficient manner
Maintaining high standards of food quality and service
High level of food presentation
Ensure compliance with Occupational Health and Safety Regulations in designated areas and specifically at the kitchen.
MRTT CHEF INTERNSHIP PROGRAMME APPLICATION INSTRUCTIONS
Applications must be submitted on the MRTT Prescribed Application form for employment.
A recently updated, comprehensive CV as well as recently certified copies of all qualification including a Senior Certificate and ID-document and Driver's license should accompany the fully completed and signed form.
Failure to submit all the requested documents as well as applications received late will result in the application not being considered.
Non-RSA Citizens/Permanent Resident Permit Holders must attach a copy of their Permanent Residence Permits to their applications.
Should you be in possession of a foreign qualification, an evaluation certificate must accompany it from the South African Qualification Authority (SAQA).
Correspondence will be limited to short-listed candidates only. Suitable candidates will be subjected to a personnel suitability check (criminal record, citizenship, credit record checks, qualification verification and employment verification).
All shortlisted candidates for Senior Management posts will be subjected to a technical competency exercise and generic managerial competencies using the mandated DPSA competency assessment tools that intends to test relevant technical elements of the job. The logistics of which, will be communicated by the entity.
Successful candidates will be appointed on a probation period of 6 (six) months. The successful candidate will be expected to sign a performance agreement.
If you have not been contacted within 30 days after the closing date of this advertisement, please accept that your application was unsuccessful.
Applications to: The General Manager Corporate Service or hand delivered to Private Bag X7288 Suit No. 08 Bureau de Paul Emalahleni Corridor Crescent 1035 Route N4 Business Park Ben Fleur Ext 11 Emalahleni, 1035
E-mail:

[email protected]
Read Also:
How to Apply for the 2021 SCM and Finance Internship >>>
How to Apply for the 2021 SAPS Learnership >>>
Department of Home Affairs Latest Jobs and Recruitment >>>
Sappi Latest Jobs and Recruitment >>>
GPG Professional Job Centre Latest Jobs and Recruitment >>>
FNB Latest Jobs and Recruitment >>>
SITA Latest Jobs and Recruitment >>>
Motus Latest Jobs and Recruitment >>>
UNIVEN Latest Jobs and Recruitment >>>
Unisa Latest Jobs and Recruitment >>>
DPSA Latest Jobs and Recruitment >>>
RTMC Latest Jobs and Recruitment >>>
Rand Water Latest Jobs and Recruitment >>>
NPA Latest Jobs and Recruitment >>>
SANBS Latest Jobs and Recruitment >>>
How to Access EC Provincial eRecruitment Portal >>>
Free State Education Latest Jobs and Recruitment >>>
Eastern Cape Education Latest Jobs and Recruitment >>>
Department of Education Latest Jobs and Recruitment >>>
Department of Home Affairs Latest Jobs and Recruitment >>>
Ekurhuleni Municipality Latest Jobs and Recruitment >>>
Kindly  & follow us on Follow @coursediscovery OR