We are pleased to present to you the Military Skills Development System (MSDS) South Africa (SA) Army Application Form for the 2021/2022 Military Service jobs as well as the download link. The MSDS South Africa (SA) Army Application form is available for all prospective applicants looking to gain employment in any government sector.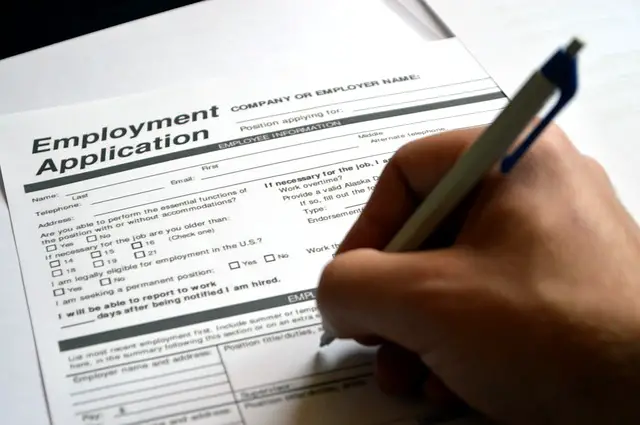 The South African Army, through its Military Skills Development System (MSDS), is offering young South African citizens an opportunity to serve in uniform on a two-year contract. The Military Skills Development System is a two-year voluntary service system with the long term goal of rejuvenating and enhancing the SA National Defence Force's deployment capability.
Successful MSDS candidates will be appointed in a specific mustering and will be called up to a Training Unit, where members will complete their Basic Military Training, specific mustering and functional training in the first year and be utilized or deployed internally or externally in the second year of the MSDS.
The purpose of the MSDS South Africa (SA) Army application form is to assist a government department in selecting a person for an advertised post. This form may also be used to identify candidates to be interviewed. Since all applicants cannot be interviewed, you need to fill in this form completely, accurately and legibly. This will help to process your application fairly.
Update: How to download and Submit the MSDS South African Airforce Application Form
WHO SHOULD COMPLETE THE MSDS SA ARMY APPLICATION FORM (ELIGIBILITY)
All Applicants must comply with the following:
RSA Citizen (No dual citizenship)
Preferably Single
Not Area Bound
No Criminal Record
Comply with medical fitness requirements for appointment in the SANDF
REQUIREMENTS NEEDED TO COMPLETE THE MSDS SA ARMY APPLICATION FORM
18 – 22 years and has successfully completed Grade 12
Graduates up to the age of 26 (360 credits)
Successfully completed Grade 12 with average of 50% or level 4 (Mathematics and Science will be advantageous)
Admission Point Score (APS) of 17 excl Life Orientation (LO)
Leadership potential
Comply with medical fitness requirements for the appointment (Minimum height Females 148cm, Males 155cm and Minimum weight Females 48kg, Males 52kg (Within average height/weight ratio)
Those that are applying for Music must be up to the age of 26.
They must have successfully completed at least Grade 6 Music Qualification from a tertiary institution.
Furthermore, they must be able to play an approved music instrument, be able to read music fluently and be prepared to do the auditions.
Attach CV, Certified Copies: ID, Matric Certificate, Tertiary Qualifications, N6 with transcript N4 and N5
HOW TO DOWNLOAD AND SUBMIT THE MSDS SA ARMY APPLICATION FORM 
Should you be interested in the Military Skills Development System in the SA Army, please complete the coupon with the requested documentation enclosed and post it to:
SA Army HQ, Chief Directorate Army Corporate Services, Directorate Army Human Resources, Private Bag X 981, Pretoria, 0001.
ADDITIONAL INFORMATION
This form requires basic information. Candidates who are selected for interviews will be requested to furnish additional certified information that may be required to make a final selection.
Closing Date: 30 July 2021
Should you not receive a response by 31 December 2021, kindly consider your application unsuccessful.
More Job Vacancies:
NMBM Latest Jobs and Recruitment >>>
Buffalo City Municipality Jobs and Recruitment >>>
WCED Latest Jobs and Recruitment >>>
JRA Latest Jobs and Recruitment >>>
Clicks Latest Jobs and Recruitment >>>
Distell Careers and Jobs and Recruitment >>>
DisChem Latest Jobs and Recruitment >>>
Samancor Chrome Jobs and Recruitment >>>
Road Accident Fund (RAF) Jobs and Recruitment >>>
Cotton on Latest Jobs and Recruitment >>>
SANParks Latest Jobs and Recruitment >>>
Anglo American Latest Jobs and Recruitment >>>
NHLS Latest Jobs and Recruitment >>>
Wits Health Consortium Jobs and Recruitment >>>
Gauteng Employee Portal – ess.gauteng.gov.za
Department of Correctional Services (DSC) Jobs and Recruitment >>>
Mediclinic Latest Jobs and Recruitment >>>
DHL Latest Jobs and Recruitment >>>
Sanlam Latest Jobs and Recruitment >>>
Life Healthcare Jobs and Recruitment >>>
Lancet Latest Jobs and Recruitment >>>
Nedbank Latest Jobs and Recruitment >>>
Altron Latest Jobs and Recruitment >>>
Sol Plaatje University (SPU) Latest Jobs and Recruitment >>>
TymeBank Latest Jobs and Recruitment >>>
Don't miss out on current Updates, kindly  & follow us on Follow @coursediscovery OR