Application for the MSF Media & Communications Internships – 2021 Entry is now open for all outstanding applicants.
Affiliate Disclosure: As an Amazon Associate, I earn from qualifying purchases. Some of the links are affiliate links.
Looking for something new? Why not check out Amazon? They've got a huge selection of products to choose from. Happy shopping! Go to Amazon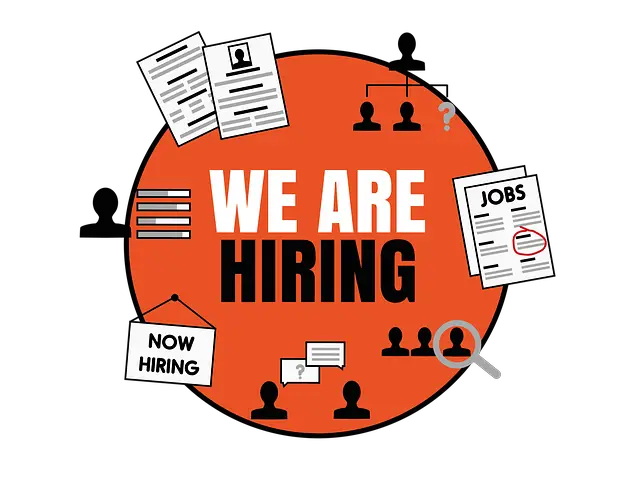 MSF is offering an Internship opportunity to unemployed and prospective graduates to apply in the fields that are in line with the Corporation's core business. The Corporation is therefore inviting applications for the MSF Media & Communications Internship Programme that runs for a maximum period of 12 months in the following disciplines/fields of study.
The Media & Communications Intern works closely with the Media Liaison and Southern Africa Links Coordinator and the Media Liaison, Human Interest and Special Projects Specialist helping with various media-related administrative tasks, including archiving media footage, researching and updating media contacts, recording media requests, media monitoring, compiling MSF media mentions, as well as assisting with information sharing within the office.
The MSF Media & Communications Internship Programme uses a fully integrated approach that combines theory with practical training and leads to a recognized qualification/certification. MSF provides an internship opportunity in the following areas listed below: 
This internship opportunity is situated at the following locations in South Africa:
Update: How to Apply for the 2021 MSF Digital Data Internships Internship Programme 
MSF MEDIA & COMMUNICATIONS INTERNSHIP ROLES, APPLICATION ELIGIBILITY AND REQUIREMENTS
RESPONSIBILITIES:
Media and Communications
Media monitoring

Conduct regular media monitoring of print, online and broadcast outlets through online content monitoring service (News clip), newspaper subscriptions and online media alerts (e.g. Google Alerts).
Compile and circulate regular media monitoring reports for internal circulation (MSF in the Media, Coverage Reports and Operational Updates)
Maintain and update the media clippings archive in internal server and online
Setting up and maintaining information storage and sharing systems in line with knowledge management and GDPR guidelines (incl. online and offline filing)
Tracking news developments in the media on the organization.

Research and Media support

Conduct desktop research and mapping on specific topics and/or audiences
Conduct desktop research in order to update media contact lists on Prezly on a regular basis
Provide support on specific media and communication related initiatives or events when required. Assist the team to source MSF stories and images to develop content for specific audiences as and when requested
Independently develop story pitches to be shared with the media, send content to them and compiling reports thereafter

Reporting:

Support the News Media team with compiling data for monthly media reports
Compiling coverage reports for press releases or pitches shared with the media

Information sharing:

Compile and circulate daily humanitarian and health digests
Compile and circulate weekly organization/operational updates.

Medical Journals

To provide mainly administrative support for medical journals
Admin support
Maintain records of all payments made, including copies of invoices, proof of payment, booking forms and deadline schedules for all medical journals
Maintain updated plans or schedules for content dissemination to medical journals and ensuring these are strictly adhered to
Artwork submissions to various medical journals for publication
Arrange meetings and outreach with various medical channels for new partnerships
Producing quarterly reports for medical journals content
Content support
Assist in sourcing content for medical journals from various MSF platforms including MSF blog sites, content from CWA, MSF SA website among others
Curating content i.e. editorials and adverts which includes editing and selection of images
Maintaining key information of various publications i.e. circulation figures, audiences
Attending quarterly brainstorming sessions to discuss upcoming content for all medical journals
Work with Coordinator to brief, liaise and follow up with freelance content producers and designers if required/ necessary
Ensure that prepared content is sent to the relevant medical journals for publication
REQUIREMENTS:
Recently attained a Degree or Diploma in Communications, Media, Journalism, Public Relations or related courses or preferably a second or third year university student.
Preferably studying media/communications-related subject, or with demonstrable interest in working in the media/communications field.
Knowledge of South African media landscape, including community media.
Interest in local/international current affairs and humanitarian work.
Knowledge of Word, Excel essential; knowledge of online media databases desirable.
Professional telephone manner; able to deal confidently with media on the phone.
Creative and flexible approach to work, and ability to work within a team.
Personal attributes
Attention to detail
Determined, committed and desire to learn
Ability to work independently, as part of a team and interdepartmentally
Strong organizational skills with the ability to carry out different tasks simultaneously and to prioritize time and resources accordingly whilst maintaining an overview of all activity
Interest in humanitarian.
MSF MEDIA & COMMUNICATIONS INTERNSHIP APPLICATION INSTRUCTIONS – HOW TO APPLY
Step 1: Before you can apply for a position, please ensure that you meet all the above criteria.
Step 2: Once you have fulfilled step one, please click on the "Apply Now" button to register and apply.
Step 3: Once you've registered and applied, we'll email you confirmation of receipt. Our Resourcing Team will then carefully assess your application and provide you with feedback every step of the way.
Application Deadline
Applications should reach Aspen on time, at most 12 July 2021. As it is indicated for each position of interest above.
Leonel has been Teacher at Alliant International University since 2013. He began to write about admission details at Course Discovery.