The application for the Nelson Mandela Children's Fund (NMCF) Efeng Bacha Recruitment for the academic year 2021 is now open for all South African students in South Africa.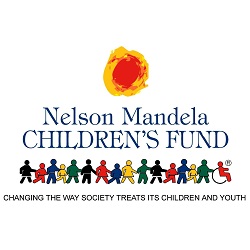 The Nelson Mandela Children's Fund's Youth Leadership Programme is recruiting new members to be the next generation of legacy leaders to join Efeng Bacha. We are looking dynamic young people to join our team. If you are located in Gauteng and are aged between 18 and 22 years, are an active citizen in your community or school then WE WANT YOU
Efeng Bacha, established in 2002, is a youth structure within the Nelson Mandela Children's Fund tasked with identifying and addressing issues affecting mostly children and the youth. They have been engaged in a number of noteworthy projects, namely; the review of the Children's Act, awarding development grants to youth led organisations and the recent upcoming NMFC Youth Summit. The Nelson Mandela Children's Fund is recruiting new members of Efeng Bacha who are located in Gauteng and is therefore calling upon interested young individuals who are active in their communities and schools to participate in the recruitment process.
Update: How to Apply for the Pitch UCT 2021 Funding
NMCF EFENG BACHA RECRUITMENT APPLICATION ELIGIBILITY
You must be within the age of 18 and 22 years.
You must be an active citizen of a Community or School
You must live in Gauteng
HOW TO APPLY FOR NMCF EFENG BACHA RECRUITMENT
APPLY NOW BY CLICKING THE LINK BELOW
https://forms.gle/FcjMiPLvNrarYdPx5
CLOSING DATE FOR APPLICATIONS
All application must be submitted by 25 June 2021.
Read Also:
How to Apply for the SAMRC RCDI-nested Postdoc Fellowship >>>
How to Apply for the CETA Bursary >>>
How to Apply for the Unisa Honours Bursary >>>
How to Apply for the GrandWest Bursary >>>
How to Apply for the UWC Financial Aid
How to Apply for the FoodBev SETA Research and Innovation Bursary >>>
How to Apply for the DAC Bursaries for Heritage-related Studies >>>
How to Apply for the Multichoice Bursary >>>
How to Apply for the University of Nairobi Research and Innovation Fellowship >>>
How to Apply for the NRF Postgraduate Scholarships >>>
How to Apply for the Vaal University NDT Level Certification Bursary >>>
How to Apply for the GCRA Bursary >>>
Don't miss out on current updates, kindly  & follow us on Follow @coursediscovery OR