Application for the Richards Bay Industrial Development Zone (RBIDZ) Monitoring and Evaluation Internship Programme – 2021 Entry is now open for interested applicants by Richards Bay Industrial Development Zone (RBIDZ) in South Africa.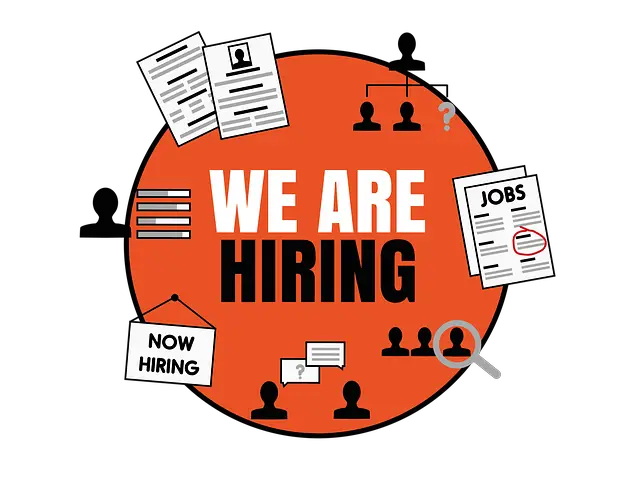 The Richards Bay Industrial Development Zone (RBIDZ) offer an Internship opportunity to unemployed graduates to apply in the fields that are in line with the Corporation's core business. The Corporation is therefore inviting applications for the Internship Programme that runs for a maximum period of 24 months in the following disciplines/fields of study.
The Richards Bay Industrial Development Zone (RBIDZ) Monitoring and Evaluation Internship Programme uses a fully integrated approach that combines theory with practical training and leads to a recognized qualification/certification. Richards Bay Industrial Development Zone (RBIDZ) provides a internship opportunity in the following area: Monitoring and Evaluation. This internship opportunity is situated in South Africa.
RBIDZ MONITORING & EVALUATION INTERNSHIP ROLE, APPLICATION ELIGIBILITY AND REQUIREMENT
1. Monitoring and Evaluation Intern
Location
Richards Bay, KwaZulu-Natal, South Africa
Introduction

The Richards Bay Industrial Development Zone SOC Ltd (RBIDZ) is a purpose-built and secure industrial estate on the North-Eastern South African coast.

Job Functions
Intern
Industries
Government / Municipal
Specification

The successful candidate will be provided with relevant workplace skills and experience in order to prepare for the job market. The development and training areas will include, but not limited to the below;
● Monitor and Evaluate the implementation of the RBIDZ Strategic Plan / Performance Information; ●Support the M&E Office & Manager in managing RBIDZ performance information, by: ●Analysing the Dashboard reports for alignment with the targets and objectives ●Compiling quarterly RBIDZ performance progress reports (actual performance).● Execute all M&E activities and reporting ●Provide support in: ●Executing the implementation of the performance monitoring plans. ●Implement and monitor the systems for gathering, reporting and analyzing performance information. VEnsuring high quality of regular data collection, putting in place data quality control mechanisms● Manage Internal Audit Function; ● Providing central point for auditors and the Units● Collating and Managing PoE documents from the Units ● Compiling and updating the Audit Log with internal and external reports (updates) ● Administration; Provide support; ●Develop and maintain all admin systems and procedures ●Assist in scheduling meetings for the unit ●Arrange, organise and set up all strategic sessions. (Book venue, invite delegates, decide on pack, draft agenda, take and follow up on resolutions with management) ● Stakeholder Relations● Communicate with external stakeholder in relations to strategic planning ●Facilitate linkages between the organisation external institutions with regards to planning, e.g. Office of the Premier and DPME● Provide inputs to Auditor General in relations to APP and Strategic Plan

Requirements

● Grade 12 ● Degree in Public Administration/Management ● Monitoring and Evaluation Certificate (advantageous)
Unemployed, no relevant workplace experience needed. Must be between ages of 20 and 35. Must not have done any internship before

Job Closing Date
11/06/2021
RBIDZ MONITORING & EVALUATION INTERNSHIP PROGRAMME APPLICATION INSTRUCTIONS
To apply for any of the internship programme, please complete the online application form. You will have the opportunity to upload your CV and other relevant documentation as part of this process. 
Closing date: 11 June 2021 at 11:59 PM and no late applications will be accepted.
Read Also:
How to Apply for the 2021 SCM and Finance Internship >>>
How to Apply for the 2021 SAPS Learnership >>>
Department of Home Affairs Latest Jobs and Recruitment >>>
Sappi Latest Jobs and Recruitment >>>
GPG Professional Job Centre Latest Jobs and Recruitment >>>
FNB Latest Jobs and Recruitment >>>
SITA Latest Jobs and Recruitment >>>
Motus Latest Jobs and Recruitment >>>
UNIVEN Latest Jobs and Recruitment >>>
Unisa Latest Jobs and Recruitment >>>
DPSA Latest Jobs and Recruitment >>>
RTMC Latest Jobs and Recruitment >>>
Rand Water Latest Jobs and Recruitment >>>
NPA Latest Jobs and Recruitment >>>
SANBS Latest Jobs and Recruitment >>>
How to Access EC Provincial eRecruitment Portal >>>
Free State Education Latest Jobs and Recruitment >>>
Eastern Cape Education Latest Jobs and Recruitment >>>
Department of Education Latest Jobs and Recruitment >>>
Department of Home Affairs Latest Jobs and Recruitment >>>
Ekurhuleni Municipality Latest Jobs and Recruitment >>>
Kindly  & follow us on Follow @coursediscovery OR