Application for the Richards Bay Industrial Development Zone (RBIDZ) Supply Chain Management Internship Programme – 2021 Entry is now open for interested applicants by Richards Bay Industrial Development Zone (RBIDZ) in South Africa.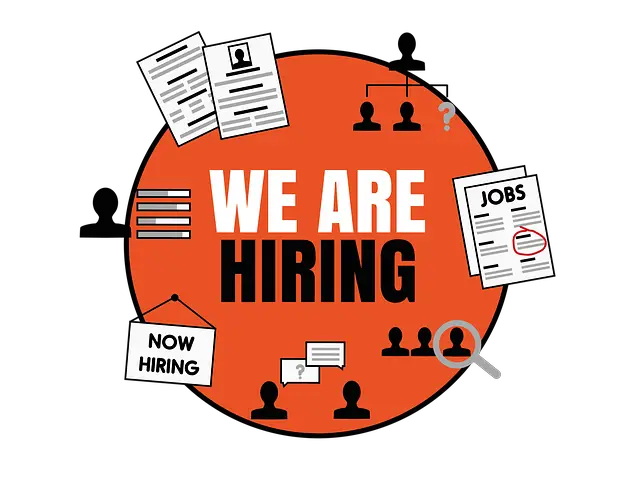 The Richards Bay Industrial Development Zone (RBIDZ) offer an Internship opportunity to unemployed graduates to apply in the fields that are in line with the Corporation's core business. The Corporation is therefore inviting applications for the Internship Programme that runs for a maximum period of 24 months in the following disciplines/fields of study.
The Richards Bay Industrial Development Zone (RBIDZ) Supply Chain Management Internship Programme uses a fully integrated approach that combines theory with practical training and leads to a recognized qualification/certification. RBIDZ provides a internship opportunity in the following area: Data Analyst. This internship opportunity is situated in South Africa.
Update: How to Apply for the 2021 RBIDZ nvestment Promotions and Facilitation Internship Programme 
RBIDZ SUPPLY CHAIN MANAGEMENT INTERNSHIP ROLE, APPLICATION ELIGIBILITY AND REQUIREMENT
1. Supply Chain Management Intern
Location
Richards Bay, KwaZulu-Natal, South Africa
Introduction

The Richards Bay Industrial Development Zone Company SOC Ltd (RBIDZ) is a purpose-built and secure industrial estate on the North-Eastern South African coast.

Job Functions
Intern
Industries
Government / Municipal
Specification

The successful candidate will be provided with relevant workplace skills and experience in order to prepare for the job market. The development and training areas will include, but not limited to the below:

•Developing, implementation and monitoring of SCM Policy Framework;

•Verification of suppliers on the Central Supplier Database;

•Uniform Standards in procurement process and Best Practice Guidelines;

•Application of relevant legislative framework in the Public Sector Procurement environment;

•Implementation of Broad-Based Black Economic Empowerment and Supply Chain Management;

•Demand management, writing of specifications and market analysis;

•The role of Bid Committees in the procurement process;

•Data capturing, processing and reporting on procurement activities;

•Service Levels Agreements, Transversal Contracts and Monitoring of Contracts;

•Relations with stakeholders in a SCM environment;

•Supplier relations and supplier performance evaluation; and

•Housing keeping and administrative activities in a SCM environment.

Knowledge and Skills

Public Finance Management Act (PFMA) of 1999 , Preferential Procurement Policy Framework Act 5 of 2000 and its regulations, National Treasury SCM Regulatory Framework, Policies and Procedures, knowledge of the National Treasury SCM Model, understand terms and conditions pertaining to tendering process and contracting, assess and verify information pertaining to tender returnable documents, supplier database, purchase requisitions, capturing and processing data, record keeping and general administrative work in a supply chain environment, MS Office

Competencies

•Committed and results driven.
•Takes initiative.
•Deliver results with speed
•Positive team spirit and good social skills.

Requirements

A recognised three-year qualification specialising in Supply Chain Management or related field.

Unemployed, no relevant workplace experience needed. Must be between ages of 20 and 35. Must not have done any internship before.

Job Closing Date
11/06/2021
RBIDZ SUPPLY CHAIN MANAGEMENT INTERNSHIP PROGRAMME APPLICATION INSTRUCTIONS
To apply for any of the internship programme, please complete the online application form. You will have the opportunity to upload your CV and other relevant documentation as part of this process. 
Closing date: 11 June 2021 at 11:59 PM and no late applications will be accepted.
Read Also:
How to Apply for the 2021 SCM and Finance Internship >>>
How to Apply for the 2021 SAPS Learnership >>>
Department of Home Affairs Latest Jobs and Recruitment >>>
Sappi Latest Jobs and Recruitment >>>
GPG Professional Job Centre Latest Jobs and Recruitment >>>
FNB Latest Jobs and Recruitment >>>
SITA Latest Jobs and Recruitment >>>
Motus Latest Jobs and Recruitment >>>
UNIVEN Latest Jobs and Recruitment >>>
Unisa Latest Jobs and Recruitment >>>
DPSA Latest Jobs and Recruitment >>>
RTMC Latest Jobs and Recruitment >>>
Rand Water Latest Jobs and Recruitment >>>
NPA Latest Jobs and Recruitment >>>
SANBS Latest Jobs and Recruitment >>>
How to Access EC Provincial eRecruitment Portal >>>
Free State Education Latest Jobs and Recruitment >>>
Eastern Cape Education Latest Jobs and Recruitment >>>
Department of Education Latest Jobs and Recruitment >>>
Department of Home Affairs Latest Jobs and Recruitment >>>
Ekurhuleni Municipality Latest Jobs and Recruitment >>>
Kindly  & follow us on Follow @coursediscovery OR