Application for the RCL Foods Quality Control- In-service Graduate Internships Programme – 2021 Entry is now open for interested applicants by RCL Foods in South Africa.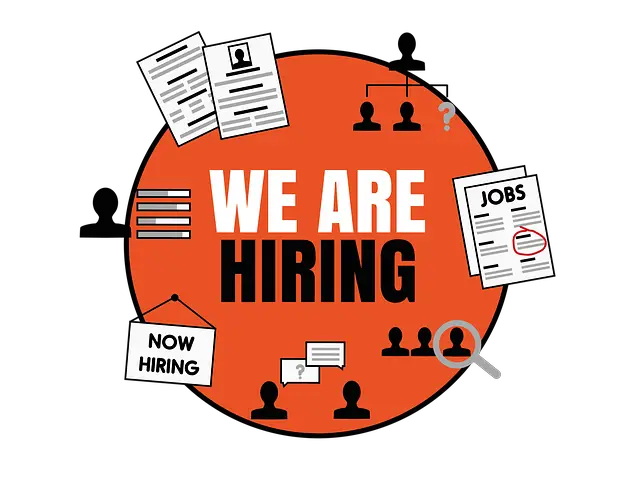 RCL Foods is offering an Internship opportunity to unemployed and prospective graduates to apply in the fields that are in line with the Corporation's core business. The Corporation is therefore inviting applications for the RCL Foods Quality Control- In-service Graduate Internship Programme that runs for a maximum period of 12 months in the following disciplines/fields of study.
The best student on the course receives an accolade for performing well academically,  and for excelling in all areas of the training. By portraying a positive attitude, this student contributes to enhancing the image of RCL Foods.
The RCL Foods Quality Control- In-service Graduate Internship Programme uses a fully integrated approach that combines theory with practical training and leads to a recognized qualification/certification. RCL Foods provides an internship opportunity in the following areas listed below:
Quality Control- In-service
This internship opportunity is situated at the following locations in South Africa:
Update: How to Apply for the 2021 SAPS Motor Mechanic Internships Programme
RCL FOODS QUALITY CONTROL- IN-SERVICE GRADUATE INTERNSHIP PROGRAMME APPLICATION ELIGIBILITY
Job Description
SIQALO FOODS is seeking a Quality Control In-service Trainee to join our Spreads Division. The role will be based in Boksburg and report to the Quality Coordinator. SIQALO FOODS is looking for an individual that would adhere to procedures ensuring that products are tested and evaluated to meet the necessary standards and specifications in line with FQA and UMA methodology. Also to ensure that the quality lab services the relevant operational sites effectively providing technical and system support necessary across all operational shifts.
Minimum Requirements 
National diploma in (working towards) Analytical chemistry or Food Tech
Knowledge of MS Office
Knowledge of Quality Specifications Standards (e.g. HACCP / FQA & ISO etc.)
Understanding of quality and micro processes
Duties & Responsibilities 
Understand Quality Management Systems, policies & procedures and verify the quality and consumer safety of materials, work-in-progress and finished product viz
Preparation of finish goods samples for sensory evaluation
Aseptic sampling techniques
Sampling and testing of packaging materials
Storage of blends and finished goods samples for the duration of the shelf life
Analytical testing of raw materials, work in progress and finished goods in line with ISO methods
Line inspections-physical checks on finished products
In house CRQS assessment and reporting
Sampling and testing of blends (PV, FFA and N-lines) and finished goods (Salt, pH, Moisture, D3.3 and E-sigma)
Daily verification and calibration of laboratory equipment.
Reporting and interpretation of analytical results
Monitor line CIP to ensure proper cleaning took place
Positive release – Ensure samples and/or products are checked and comply after CIP is conducted and during line start up
Recording and filling of all lab analysis records, sensory records and line inspection records
Raise NCA/QEWO for all non-conforming products or processes
Adhere to Laboratory Safety standards and GLP
Participate in product investigations and conduct necessary traceability investigations
Participate in delivering the continuous improvement programme which involves internal audits, mock recalls, taste panel duties, project team involvement, involvement in CI initiatives.
RCL FOODS QUALITY CONTROL- IN-SERVICE GRADUATE INTERNSHIP APPLICATION INSTRUCTIONS
Kindly visit the RCL Foods Quality Control- In-service Internship application portal and fill in the required details as well as documents.
Read Also:
How to Apply for the 2021 SCM and Finance Internship >>>
How to Apply for the 2021 SAPS Learnership >>>
Department of Home Affairs Latest Jobs and Recruitment >>>
Sappi Latest Jobs and Recruitment >>>
GPG Professional Job Centre Latest Jobs and Recruitment >>>
FNB Latest Jobs and Recruitment >>>
SITA Latest Jobs and Recruitment >>>
Motus Latest Jobs and Recruitment >>>
UNIVEN Latest Jobs and Recruitment >>>
Unisa Latest Jobs and Recruitment >>>
DPSA Latest Jobs and Recruitment >>>
RTMC Latest Jobs and Recruitment >>>
Rand Water Latest Jobs and Recruitment >>>
NPA Latest Jobs and Recruitment >>>
SANBS Latest Jobs and Recruitment >>>
How to Access EC Provincial eRecruitment Portal >>>
Free State Education Latest Jobs and Recruitment >>>
Eastern Cape Education Latest Jobs and Recruitment >>>
Department of Education Latest Jobs and Recruitment >>>
Department of Home Affairs Latest Jobs and Recruitment >>>
Ekurhuleni Municipality Latest Jobs and Recruitment >>>
Kindly  & follow us on Follow @coursediscovery OR