Application for the Sanofi Trade & Revenue Learnership – 2021 Entry is now open for interested applicants by Sanofi in South Africa.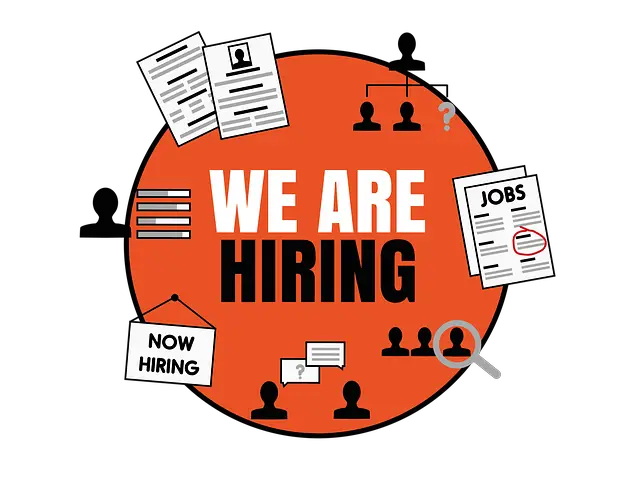 Sanofi invites all interested applicants to apply for the Learnership Programme 2021. The 12-month programme will offer a theoretical element aligned to a Learnership programme and practical on-site work experience to improve the skills and workplace performance of entry-level learners. It provides foundational skills in literacy, numeracy, communication, computer and basic business principles. 
The Sanofi Trade & Revenue learnership uses a fully integrated approach that combines theory with practical training and leads to a recognized qualification/certification.
Update: How to Apply for the 2021 Medirite Phar-macist Assistant Learnership Programme 
SANOFI PROJECT MANAGEMENT LEARNERSHIP ROLES, APPLICATION ELIGIBILITY AND REQUIREMENTS
MINIMUM SKILLS / EXPERIENCE AND KNOWLEDGE REQUIRED (COMPETENCIES)
Recent graduate (fully qualified) in business administration or commerce
Computer skills: MS Office
1-2 years experience in the pharmaceutical industry will be advantageous, but not critical
Ability to interact effectively with a wide range of staff throughout the company.
Organizational skills: time management and interpersonal skills
Excellent verbal and written communication in Business English
Ability to initiate own communications, correspondence, meetings, etc.
Ability to work with minimum supervision in a corporate environment
Computer Literacy – Word, Excel, PowerPoint, Outlook
Confidentiality, trust, integrity, tenacity, timekeeping, resilience and adaptability
Attention to detail, focused, proactive, results-orientated and self-driven
BRIEF DESCRIPTION OF KEY PERFORMANCE AREAS
Use initiative within the framework of the position and its level of authority
Work as part of a team
Build relationships across departments and functions
Demonstrate a high level of energy, drive and personal responsibility to achieve individual goals
Prioritize work according to importance and level of urgency
Able to work under pressure – commit to and respect deadlines, often at short notice
Identify errors and take corrective action within area of responsibility
Assist Key account managers (KAM's) within T&R without of stocks, compiling weekly stock reports and communicating these summaries to KAM team
To have access to Future wave and receive relevant training in order to assist the KAM team with stock whereabouts, tracking of orders, outstanding invoices, delivery times etc.

e-Buy – ensuring that orders are captured and processed via e-Buy and that the subsequent orders are followed up and received.
eContract – capture and manage supplier contracts and amendments on eContract, ensuring that they are fully approved by all relevant stakeholders.
Easy Invoicing – Process invoices on Invoicing Workflow and keep record and reconciliation of the invoices. Follow up on invoices outstanding and tracking of invoices in the system being processed for payment.

Assisting with population of spreadsheets for ad-hoc and project specific initiatives
Assisting with presentation slides design and compilation as needed
Data gathering and paperwork coordination for project initiatives
Data downloads from online channel portals and delivery/tracking of data sent to Business operations for data models.
General assistance with admin and ad hoc tasks
SANOFI PROJECT MANAGEMENT LEARNERSHIP APPLICATION INSTRUCTIONS
Read Also:
How to Apply for the 2021 Netcare Learnership >>>
How to Apply for the 2021 SAPS Learnership >>>
Department of Home Affairs Latest Jobs and Recruitment >>>
Sappi Latest Jobs and Recruitment >>>
GPG Professional Job Centre Latest Jobs and Recruitment >>>
FNB Latest Jobs and Recruitment >>>
SITA Latest Jobs and Recruitment >>>
Motus Latest Jobs and Recruitment >>>
UNIVEN Latest Jobs and Recruitment >>>
Unisa Latest Jobs and Recruitment >>>
DPSA Latest Jobs and Recruitment >>>
RTMC Latest Jobs and Recruitment >>>
Rand Water Latest Jobs and Recruitment >>>
NPA Latest Jobs and Recruitment >>>
SANBS Latest Jobs and Recruitment >>>
How to Access EC Provincial eRecruitment Portal >>>
Free State Education Latest Jobs and Recruitment >>>
Eastern Cape Education Latest Jobs and Recruitment >>>
Department of Education Latest Jobs and Recruitment >>>
Department of Home Affairs Latest Jobs and Recruitment >>>
Ekurhuleni Municipality Latest Jobs and Recruitment >>>