Application for the SLR Consulting Land & Water Graduate Internship – 2021/2022 Entry is now open for interested applicants by SLR Consulting in South Africa.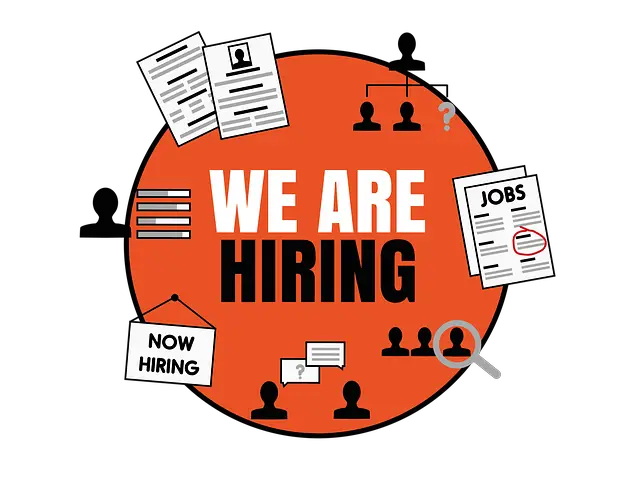 The SLR Consulting offer an Internship opportunity to unemployed graduates to apply in the fields that are in line with the Corporation's core business. The Corporation is therefore inviting applications for the SLR Consulting Land & Water Graduate Internship Programme that runs for a maximum period of 12 months in the following disciplines/fields of study.
The SLR Consulting Land & Water Graduate Internship Programme uses a fully integrated approach that combines theory with practical training and leads to a recognized qualification/certification. SLR Consulting provides an internship opportunity in the following areas listed below: 
Land Quality & Remediation
This internship opportunity is situated at the following locations in South Africa:
Johannesburg and Cape Town
Update: How to Apply for the 2021 DisChem HR/Industrial Psychology Graduate Internship Programme 
SLR CONSULTING GRADUATE INTERNSHIP ROLES, APPLICATION ELIGIBILITY AND REQUIREMENTS
Responsibilities will include, but are not limited to:
Help execute key field components of contaminated land projects, including Phase I and II Environmental Site Assessments (ESA) and remediation.
Conduct data collection for projects which encompasses the following key elements:
Sampling of a range of media (soil, groundwater, vapour and waste)
Collating field data according to applicable Quality Management Systems (QMS).
Travel to various sites at remote locations across South Africa and Africa to perform the above-mentioned fieldwork.
Provide sub-contractor supervision.
Draft high-quality factual, technical reports.
Coordinate laboratory services and interpret/visualise environmental data.
Familiarise yourself with the company and client's Health Safety and Environmental (HSE) protocols and expectations: ensuring the safety of oneself and team members during project operations.
Ensure project tasks are delivered on time, within budget.
Communicate effectively with project stakeholders (peers, Project Managers, and subcontractors).
Show a keen interest in personal development and learning within the technical discipline and advancing oneself by leveraging the opportunity provided within SLR's Intern Programme.
Minimum Requirements:
Bachelor of Science (BSc), Geology/Earth Science and/or a postgraduate degree in a related field,
Field sampling experience in the sampling of environmental media (soil, groundwater, surface water and waste) would be advantageous.
Proficiency in MS Office with intermediate Excel and Word knowledge and an aptitude to learn and work with various digital applications.
A willingness and ability to travel and conduct fieldwork.
A valid drivers' license
Skills/Attributes:
Excellent written and verbal communication skills (in English), with demonstrated skill in technical report writing.
Excellent time management skills and an ability to multi-task and prioritise tasks.
Detail-oriented with a mechanical aptitude and hands-on troubleshooting and problem-solving skills.
Must be able to work in a fast-paced environment.
Excellent organisational, communication and interpersonal skills.
Should be able to work well in a team and communicate confidently with others.
Strong commitment to safety, including following established Health and Safety protocols.
The ability to work to deadlines and within set budgets is essential.
SLR CONSULTING GRADUATE INTERNSHIP APPLICATION INSTRUCTIONS
Read Also:
How to Apply for the 2021 Netcare Learnership >>>
How to Apply for the 2021 SAPS Learnership >>>
Department of Home Affairs Latest Jobs and Recruitment >>>
Sappi Latest Jobs and Recruitment >>>
GPG Professional Job Centre Latest Jobs and Recruitment >>>
FNB Latest Jobs and Recruitment >>>
SITA Latest Jobs and Recruitment >>>
Motus Latest Jobs and Recruitment >>>
UNIVEN Latest Jobs and Recruitment >>>
Unisa Latest Jobs and Recruitment >>>
DPSA Latest Jobs and Recruitment >>>
RTMC Latest Jobs and Recruitment >>>
Rand Water Latest Jobs and Recruitment >>>
NPA Latest Jobs and Recruitment >>>
SANBS Latest Jobs and Recruitment >>>
How to Access EC Provincial eRecruitment Portal >>>
Free State Education Latest Jobs and Recruitment >>>
Eastern Cape Education Latest Jobs and Recruitment >>>
Department of Education Latest Jobs and Recruitment >>>
Department of Home Affairs Latest Jobs and Recruitment >>>
Ekurhuleni Municipality Latest Jobs and Recruitment >>>