The application for the Pitch UCT 2021 Funding for the academic year 2021 is now open for all entrepreneurship minded students in South Africa.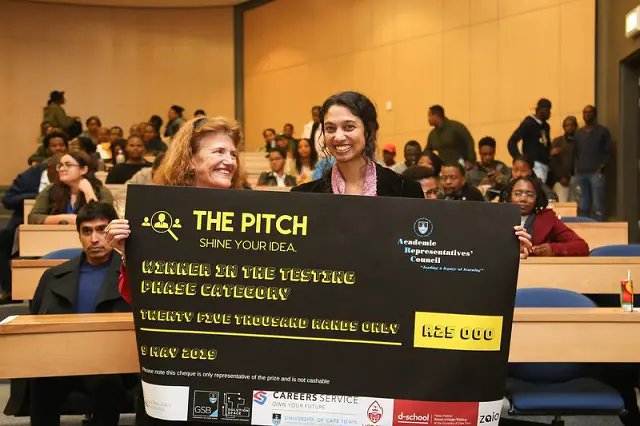 Applications are now open for The Pitch UCT 2021, which gives University of Cape Town (UCT) budding student entrepreneurs a chance to win R25 000 in seed capital, and business mentorship. The final pitch event is scheduled for September.
The Pitch UCT 2021 is a student-led programme developed by the Academic Representatives' Council in partnership with the Office of the Vice-Chancellor (OVC). It gives students an opportunity to enhance their entrepreneurial skills amid a pandemic, while preparing for a post-pandemic world where these skills will play a critical role towards growing employment.
The final competition will be a live pitching event in a socially distanced setting, which will allow for a judging panel and a limited audience.
PITCH UCT 2021 APPLICATION ELIGIBILITY
Students who have a business idea or existing start-up that they'd like to take to the next level are welcome to apply. The programme is open to all registered UCT students and will offer participants invaluable entrepreneurial-thinking training from the entrepreneur eco-system. This includes key stakeholders such as the OVC, UCT's Graduate School of Business MTN-Solution Space, UCT's Hasso Plattner School of Design Thinking (d-school), Careers Service, the Department of Student Affairs and the Allan Gray Orbis Foundation (AGOF).
Eligibility criteria
To stand a chance of winning seed funding of up to R25 000 and business mentorship and coaching from experienced players in the industry, students must meet the following eligibility requirements:
The applicant must be a registered UCT student for 2021
Students must pitch a new idea or an existing start-up.
In terms of size and diversity, teams can include more than one member and a woman lead is strongly encouraged.
HOW TO APPLY FOR PITCH UCT 2021
HOW TO APPLY:
CLOSING DATE FOR APPLICATIONS
Application should be made as early as possible as final pitch is September 2021.
Read Also:
How to Apply for the SAMRC RCDI-nested Postdoc Fellowship >>>
How to Apply for the CETA Bursary >>>
How to Apply for the Unisa Honours Bursary >>>
How to Apply for the GrandWest Bursary >>>
How to Apply for the UWC Financial Aid
How to Apply for the FoodBev SETA Research and Innovation Bursary >>>
How to Apply for the DAC Bursaries for Heritage-related Studies >>>
How to Apply for the Multichoice Bursary >>>
How to Apply for the University of Nairobi Research and Innovation Fellowship >>>
How to Apply for the NRF Postgraduate Scholarships >>>
How to Apply for the Vaal University NDT Level Certification Bursary >>>
How to Apply for the GCRA Bursary >>>
Don't miss out on current updates, kindly  & follow us on Follow @coursediscovery OR