This article contains information on University of Fort Hare (UFH) Postgraduate Admission and Application Forms: 2021/2022 and how to Apply. It also contains the University of Fort Hare (UFH) Postgraduate Application form download link as well as its online application where necessary.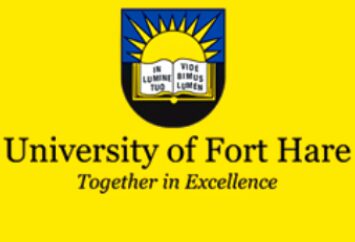 This article contains information on the University of Fort Hare (UFH) Application form and Requirements for admission into the following programmes for the 2021/2022 academic year.
Any UFH Postgraduate programmes
Applications to study for the listed postgraduate programmes above in 2021/2022 are now open for both internal and external applications. INTERNAL APPLICANTS are students currently registered at UFH for the 2021/2022 academic year. EXTERNAL APPLICANTS refer to any graduate who meet requirements for the qualification.
UNIVERSITY OF FORT HARE, UFH POSTGRADUATE ADMISSION REQUIREMENTS
ENTRY REQUIREMENTS FOR POSTGRADUATE STUDIES
Admission requirements vary considerably and you are advised to consult the Student Enrolment Centre or Faculty information booklet for current requirements.
UNIVERSITY OF FORT HARE, UFH POSTGRADUATE ADMISSION GUIDELINES AND FORMS
Postgraduate Applications for study at the University of Fort Hare (UFH) in 2021/2022 are fully online.
 University of Fort Hare (UFH) Postgraduate Application Procedures
Submit your application form and all the necessary documentation including application fee before closing date.
An SMS will be sent to you informing you of the status of your application thereafter a letter of confirmation.
Current matriculants who qualify based on their Grade 12 mid-term performance, are provisionally admitted pending the submission of their final matric results and subject to availability of space.
Successful applicants will receive an admission letter, together with a registration guide, which reflects the registration dates and orientation programme. It is important to note that all applicants who wrote the National Senior Certificate (NSC) are required to write the National Benchmark test (NBT) before they are allowed to register for their 1st year at University.
1. MANUAL SUBMISSION
You can submit your completed application forms by hand at any of our admissions Offices in Alice or East London Campuses.
2. SEND VIA EMAIL
IMPORTANT INFORMATION WHEN SUBMITTING THE APPLICATION FORMS via Email

After completing filling the application form make sure you save your form using your name and surname e.g. SAM MHLANA
Scan all your other documents (ID, RESULTS, PROOF OF PAYMENT OR ANY OTHER REQUIRED DOCUMENTS) and make sure you also save these using your name and surname e.g. SAM MHLANA
Once you have all your documents please email to 

[email protected]

Make sure that your email address or cellphone number that you write in your application forms is working for us to contact you
You may monitor your application status online Here
UFH Postgraduate Application Fee
R120.00 non‐refundable application fee to accompany all applications for admission by new students payable on or before the 30st September
Acceptance of accommodation payable before the 31st December : R 1000.00
UPDATING YOUR APPLICATION
You need to submit additional documents to the Admissions Office. This may include the following:
Certified paper copies of documents uploaded online as part of your application
Academic transcripts which may not have been available at the time of your application must be uploaded to our student system; please log in using your username and password, and complete the submission; certified paper copies of such uploaded documents must be submitted
Where applicable, evidence of English language proficiency must be provided
SUBMISSION DATES FOR SUPPORTING DOCUMENTS AND ACADEMIC RECORDS
The UFH University reserves the right to cancel any application if all the necessary certified paper copies or original transcripts are
not submitted on time.
UFH POSTGRADUATE APPLICATION DEADLINE
Applications for most higher degrees by research and other postgraduate programmes may be lodged at any time during the year is stated here.
Further Readings:
University of Fort Hare Term and Registration Dates 
Download Durban University of Fort Hare, UFH 2021/2022 Admission Prospectus
Click here to check the University of Fort Hare Admission requirements
For more information and inquiries, kindly  & follow us on Follow @coursediscovery OR
Leonel has been Teacher at Alliant International University since 2013. He began to write about admission details at Course Discovery.