Application for the Unilever Future Leaders Programme (UFLP) Research and Development Internship – 2021/2022 Entry is now open for interested applicants by Unilever Future Leaders Programme (UFLP) in South Africa.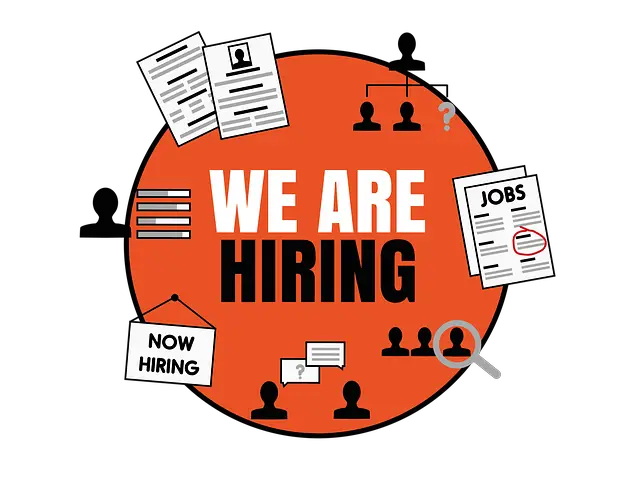 The Unilever Future Leaders Programme (UFLP) offer an internship opportunity to unemployed graduates to apply in the fields that are in line with the Corporation's core business. The Corporation is therefore inviting applications for the Unilever Future Leaders Programme (UFLP) Research and Development Internship Programme that runs for a maximum period of 12 months in the following disciplines/fields of study.
The Unilever Future Leaders Programme (UFLP) Research and Development Internship Programme uses a fully integrated approach that combines theory with practical training and leads to a recognized qualification/certification. Unilever Future Leaders Programme (UFLP) provides an internship opportunity in the following areas listed below: 
This internship opportunity is situated at the following locations in South Africa:
Update: How to Apply for the 2021 Michaelhouse Teachers Internship Programme 
UFLP RESEARCH AND DEVELOPMENT INTERNSHIP ROLES, APPLICATION ELIGIBILITY AND REQUIREMENTS
Key Responsibilities:
Formulation Development: Whether the product is a deodorant, shampoo or an ice cream, as a formulation technologist your role is to make the marketing idea come to life, ensuring all the sensorial properties (taste, aroma, appearance, feel, and smell) excite and delight the consumer.
Packaging Development: The battle for the "shelf" and the consumer's attention will be won or lost through eye-catching and functional packaging. You will develop the best structural packaging design concepts for the brands, and then engineer these into workable designs using the latest technologies
Regulatory Affairs: ensures we can get Unilever's products into the market place and keep them there by guiding project teams through country specific regulations such as advertising standards and, ultimately ensuring that we protect the consumer.
Consumer Technical Insights: The CTl role is to investigate how consumers' 'needs' or 'desires' translate into a product. You will link the consumer to technology by commissioning product evaluation, sensory research, and consumer habit observation studies.
Processing Development (Engineering): With over three hundred factories worldwide, a vast array of process technologies are applied in order to convert raw materials into products. As the Process Engineer your role is to upscale from lab or pilot plant to factory and make sure the process you use is repeatable.
Chefmanship: As an Innovation chef you will draw on your extensive knowledge of regional and global food trends; fusion of flavours; and consumer needs to bring the power of meal times to life through brilliant products that taste as good as homemade.
Nutrition and Health: Do you know that Knorr is specially formulated so you get just the right amount of salt in your diet? As a Nutritionists in R&D you will lead the delivery of health benefits into our products as well as sound nutrition communication and marketing to consumers.
Specification Management: The specification management team within R&D is the custodian of the technical information that is stored to produce a great product. A specification details the "what" and "how" of the attributes and properties that an article must have to fulfil its purpose.
Deploy: Deploy is the eyes and ears of the R&D organisation within each local company. In deploy your role will cover all R&D disciplines. Your key role is to bring the innovations to life with your consumers and customers. The tools you use are demo's and the product experience toolkits. This is done through close partnership with your R&D team and the Brand team.
Minimum Requirements:
Completed 4 Year University degree in Natural/

Applied Sciences

and/or Engineering with a preference for BSc

(Microbiology, Bio-chem,

Cosmetic Sciences,

Chemistry, Food Science etc.). BEng, Chemical

& Mechanical

engineering Degrees
Completed 4 Year BTech Degree (NQF Level 7) in ​ Chemical & Mechanical Engineering; B Tech. Food Sciences & Microbiology, B Tech Chemistry
UFLP RESEARCH AND DEVELOPMENT INTERNSHIP APPLICATION INSTRUCTIONS
Read Also:
How to Apply for the 2021 Netcare Learnership >>>
How to Apply for the 2021 SAPS Learnership >>>
Department of Home Affairs Latest Jobs and Recruitment >>>
Sappi Latest Jobs and Recruitment >>>
GPG Professional Job Centre Latest Jobs and Recruitment >>>
FNB Latest Jobs and Recruitment >>>
SITA Latest Jobs and Recruitment >>>
Motus Latest Jobs and Recruitment >>>
UNIVEN Latest Jobs and Recruitment >>>
Unisa Latest Jobs and Recruitment >>>
DPSA Latest Jobs and Recruitment >>>
RTMC Latest Jobs and Recruitment >>>
Rand Water Latest Jobs and Recruitment >>>
NPA Latest Jobs and Recruitment >>>
SANBS Latest Jobs and Recruitment >>>
How to Access EC Provincial eRecruitment Portal >>>
Free State Education Latest Jobs and Recruitment >>>
Eastern Cape Education Latest Jobs and Recruitment >>>
Department of Education Latest Jobs and Recruitment >>>
Department of Home Affairs Latest Jobs and Recruitment >>>
Ekurhuleni Municipality Latest Jobs and Recruitment >>>