This article contains information on University of Johannesburg (UJ) Postgraduate Admission and Application Forms: 2021/2022 and how to Apply. It also contains the University of Johannesburg (UJ) Postgraduate Application form download link as well as its online application where necessary.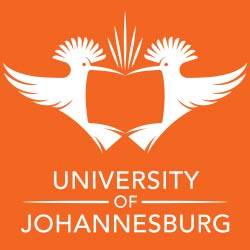 This article contains information on the University of Johannesburg (UJ) Application form and Requirements for admission into the following programmes for the 2021/2022 academic year.
Any UJ Postgraduate programmes
Applications to study for the listed postgraduate programmes above in 2021/2022 are now open for both internal and external applications. INTERNAL APPLICANTS are students currently registered at UJ for the 2021/2022 academic year. EXTERNAL APPLICANTS refer to any graduate who meet requirements for the qualification.
UNIVERSITY OF JOHANNESBURG, UJ POSTGRADUATE ADMISSION REQUIREMENTS
ENTRY REQUIREMENTS FOR POSTGRADUATE STUDIES
Admission requirements vary considerably and you are advised to consult the Student Enrolment Centre or Faculty information booklet for current requirements.
UNIVERSITY OF JOHANNESBURG, UJ POSTGRADUATE ADMISSION GUIDELINES AND FORMS
Postgraduate Applications for study at the University of Johannesburg (UJ) in 2021/2022 are fully online.
 University of Johannesburg (UJ) Postgraduate Application Procedures
Step 1: Read through the admission requirements and selection criteria of the programme as outlined above
Step 2: If satisfied that you meet the general admission requirements and specific subjects requirements, then complete the electronic application form.
Step 3: Prepare an electronic copy of your academic record as well as documents to upload.
Step 4: click here for more information on how to apply.
Important information
Advanced Diploma qualifications are classified as undergraduate.

  

It is however processed (administratively) as a postgraduate qualification due to previous studies involved and different application closing dates.
In some instances research Masters and Doctoral students are expected to pre-register.  Please refer to the specific Faculty/College information to determine whether you need to pre-register.
Applicants may only apply for two study choices. These study choices may not be amended once they have been chosen.
Before you submit your online application and upload/email documents, please visit the relevant faculty/department website to confirm additional documentation that may be required e.g. departmental application form, CV, motivation, thesis etc.
Applicants transferring from another university/tertiary institution are required to upload a full academic record/transcript and degree/diploma certificate (if applicable). Please refer to "Document upload requirements when applying online" below for more information on uploading of documents.
Honours, Masters and Doctorate applications towards Clinical and Counselling Psychology are requested to apply directly to the Department.
To verify or update your cell number/email details – contact the UJ Call Centre on 011 559 4555.
Checklist for applying
Valid email address (

Gmail

 or 

Yahoo

 mail account).
Document upload requirements when applying online (not applicable to applicants currently in grade 12 or internal transfer/Senior applicants):

All documents must be certified
Ensure that the scanned file is a maximum of 512KB
Documents are scanned in any of the following types – tiff, pdf, jpg or gif
Each document must be scanned and uploaded as separate attachments

Alternatively, documents can be emailed to 

[email protected]

 with the provisional reference/student number noted in the subject line of the email.
You may monitor your application status online Here
UJ Postgraduate Application Fee
Application fee for Postgraduate applications is R200
UPDATING YOUR APPLICATION
You need to submit additional documents to the Admissions Office. This may include the following:
Certified paper copies of documents uploaded online as part of your application
Academic transcripts which may not have been available at the time of your application must be uploaded to our student system; please log in using your username and password, and complete the submission; certified paper copies of such uploaded documents must be submitted
Where applicable, evidence of English language proficiency must be provided
SUBMISSION DATES FOR SUPPORTING DOCUMENTS AND ACADEMIC RECORDS
The UJ University reserves the right to cancel any application if all the necessary certified paper copies or original transcripts are
not submitted on time.
UJ POSTGRADUATE APPLICATION DEADLINE
Check the University of Johannesburg application closing dates
Read Also:
University of Johannesburg Semester Registration Guidelines & Portal >>>
University of Johannesburg Self Service Portal >>>
University of Johannesburg PGCE Application Forms >>>
University of Johannesburg Registration Dates and Deadline >>>
University of Johannesburg Moodle Portal Login >>>
University of Johannesburg Jobs and Recruitment >>>
University of Johannesburg eLearning Portal >>>
How to Apply for University of Johannesburg Student Computer Loan >>>
List of Online Courses Offered at University of Johannesburg >>>
University of Johannesburg Application Deadline >>>
Download University of Johannesburg Prospectus in PDF >>>
University of Johannesburg Postgraduate Online Application Procedure >>>
University of Johannesburg Admission Requirements >>>
List of Courses Offered at University of Johannesburg >>>
University of Johannesburg Fee StrUJure >>>
List of UJ Financial Aids >>>
University of Johannesburg Admission Points Score and How to Calculate your APS >>>
How to Check your University of Johannesburg Application Status >>>
University of Johannesburg Academic Calendar >>>
University of Johannesburg Student Portal >>>
University of Johannesburg Student Email >>>
How to Access your UJ Staff Email >>>
UJ Email Address >>>
University of Johannesburg Application & Registration Fees >>>
For more information and inquiries, kindly  & follow us on Follow @coursediscovery OR