Application for the Unilever Safety Internship Programme – 2021 Entry is now open for interested applicants by Unilever in South Africa.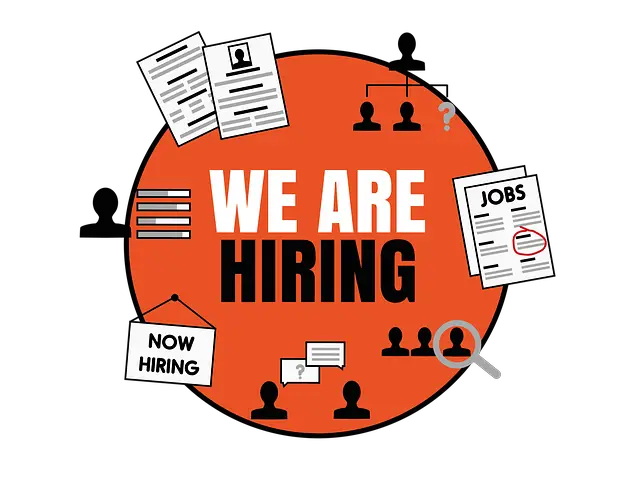 Unilever is currently looking for graduate trainee to join our dynamic teams across various Business Units. This developmental opportunity will equip graduates with core competencies to optimally perform in the administration field across all sectors.
The Unilever Safety Internship Programme uses a fully integrated approach that combines theory with practical training and leads to a recognised qualification/certification. Unilever provides a internship opportunity in the following area: Videography. This graduate opportunity is situated in Khanyisa – Anderbolt, South Africa.
UNILEVER SAFETY INTERNSHIP ROLE, APPLICATION ELIGIBILITY AND REQUIREMENT
MINIMUM REQUIREMENTS:
Matric with Mathematics & Physical Science
Completed OR working towards completion of a Diploma/Degree in Safety Management OR related qualification
Candidates need to provide their Matric Certificate and Academic Transcripts with their CV's
Role Description
The Safety, Health and Environment (SHE) Intern's primary role is to assist the Safety Lead in championing the SHE agenda at site. This includes but is not limited to monitoring compliance to SHE regulations; driving the site SHE improvement and reporting systems such as Safety Behaviour Observations; and engaging with relevant stakeholders to ensure awareness, compliance and reporting is done according to standards.
Key Responsibilities
Collection and Analysis of SHE data
Participation in Emergency Drills
Contractor Safety Management
Involvement in SHE Audits & Inspections
Enzyme Safety
SHE Trainings and Awareness Campaigns
Involvement in problem solving using the WCM tools
Involvement in Incident Investigations
Reviewing SHE Procedures
Reviewing Standard Operating Procedures
Conducting Planned Job Observations (PJOs) in relation to SHE aspects
Performing Audits and Inspections
Key Competencies/Attributes
Basic computer literacy, i.e.: Excel, Word and PowerPoint
Self-driven and results focused
Good communication skills
UNILEVER SAFETY INTERNSHIP PROGRAMME APPLICATION INSTRUCTIONS
To apply for any of the graduate trainee programme, please complete the online application form. You will have the opportunity to upload your CV and other relevant documentation as part of this process. The closing date is 9th June 2021.
NO statement of results will be accepted.
Please Note:
By applying for this vacancy, you are confirming that you have made your Line Manager aware of your application. If you don't hear from us within 14 days from the date that you applied, please regard your application as disqualified. If you do not attach the supporting documentation stated in the advert by the closing date, please regard your application as disqualified.
Unilever is an organisation committed to equity, inclusion and diversity to drive our business results and create a better future, every day, for our diverse employees, global consumers, partners, and communities. We believe a diverse workforce allows us to match our growth ambitions and drive inclusion across the business. At Unilever we are interested in every individual bringing their 'Whole Self' to work and this includes you! Thus if you require any support or access requirements, we encourage you to advise us at the time of your application so that we can support you through your recruitment journey.
Read Also:
How to Apply for the 2021 SCM and Finance Internship >>>
How to Apply for the 2021 SAPS Learnership >>>
Department of Home Affairs Latest Jobs and Recruitment >>>
Sappi Latest Jobs and Recruitment >>>
GPG Professional Job Centre Latest Jobs and Recruitment >>>
FNB Latest Jobs and Recruitment >>>
SITA Latest Jobs and Recruitment >>>
Motus Latest Jobs and Recruitment >>>
UNIVEN Latest Jobs and Recruitment >>>
Unisa Latest Jobs and Recruitment >>>
DPSA Latest Jobs and Recruitment >>>
RTMC Latest Jobs and Recruitment >>>
Rand Water Latest Jobs and Recruitment >>>
NPA Latest Jobs and Recruitment >>>
SANBS Latest Jobs and Recruitment >>>
How to Access EC Provincial eRecruitment Portal >>>
Free State Education Latest Jobs and Recruitment >>>
Eastern Cape Education Latest Jobs and Recruitment >>>
Department of Education Latest Jobs and Recruitment >>>
Department of Home Affairs Latest Jobs and Recruitment >>>
Ekurhuleni Municipality Latest Jobs and Recruitment >>>
Kindly  & follow us on Follow @coursediscovery OR