This article contains information on the University Of Pretoria's entry requirements for dentistry for the year 2021.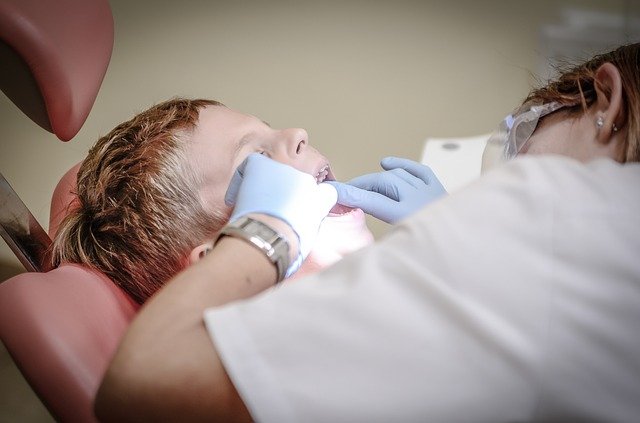 A dentist is responsible for diagnosing and treating diseases of the mouth and teeth. This includes the removal and repair of  teeth and the treatment of diseases of the gums. On the other hand, Dentists are also responsible for the alignment of irregular teeth, surgical intervention in  the mouth, alleviation of pain, root canal treatment and the planning of dental treatment in consultation with their patients, etc.
Dentistry deals with numerous challenges as well as offers different opportunities in various capacities. With the exclusive aim of rendering high quality oral healthcare to the patient. The total health of the individual forms the basis of the training of every dentist.
Having identified the basic roles of a Dentist, it is obvious that such a professional should be academically sound and trained in the best schools. Hence, one of the best schools to study dentistry is the University of Pretoria. The school has always worked towards promoting the general health of the South African population by training reliable and caring dental health professionals, who can generate new knowledge through research, render comprehensive oral health care on an individual, provide a primary oral health care outreach programme as well as render a consultancy service to the health professions.
Pretoria's University of Dentistry is widely known both nationally and internationally for the quality of its training, research and patient care, as well as for its involvement in community related projects. With all these, the University is obviously a perfect place to study Dentistry. Thus, prospective students who wish to pursue their studies in dentistry have been provided with Information on the requirements for dentistry in the University.
In order to keep up with the requirements of modern Universities, Pretoria's School of Dentistry follows a curriculum that seems to solve problems, student based and community oriented. A Dentistry degree requires five years of study which is followed by one year mandatory community service.
UNIVERSITY OF PRETORIA (UP) DENTISTRY ADMISSION REQUIREMENTS
In the University of Pretoria, not all applicants will be lucky to be given admission. Thus, the following persons will be considered for admission:
A candidate who is in possession of a certificate that is deemed by the University to be equivalent to the required National Senior Certificate (NSC) with university endorsement;
A candidate who is a graduate from another tertiary institution or has been granted the status of a graduate of such an institution
A candidate who is a graduate of another Faculty at the University of Pretoria
A candidate who is currently studying at a university.
Added to the selection process includes:
The use of Grade 11 final examination results. For selection purposes, the sum of the results in six subjects, including English, Mathematics and Physical Sciences, is calculated. However, if a candidate's admission point score (APS) drops by more than 2 points in the final school examination results, their conditional admission will be revoked.
The applications of students who are studying towards a tertiary qualification must meet the following requirements regarding school subjects and performance levels:
They must be in possession of an NSC for degree studies/full exemption certificate
University students do not have to submit any non-academic performance records. In their case selection is based on the results attained in the qualification previously completed. The completion of only a three-year diploma or certificate is not considered as university experience, but will be considered in the school-leaver category in which admission will be based on the applicant's Grade 12 results.
QUALIFICATIONS FROM COUNTRIES OTHER THAN SOUTH AFRICA
For foreign students who are willing to study Dentistry in school, the requirements differ. However, applications from citizens from other countries  may also be considered based on the following:
If they are citizens or permanent residents of countries which have relevant government to government agreements with South Africa
asylum seekers or refugees
Minimum requirements for admission into Dentistry therefore include:
Achievement level
English Home Language or English First Additional Language; 5 (60–69%)
Mathematics ; 5 (60–69%)
Physical Sciences ; 5 (60–69%)
High APS of about 30
NSC/IEB
A National based test NBT)
Also note that International Baccalaureate (IB) HL candidates who obtained at least a 4 in the required subjects, will be considered for admission. Students in the IB system must offer both Physics AND Chemistry with performance at the level specified for NSC
Having known the basic requirements for admission, it is also important to understand the selection process as it is not all who met the requirements that will be admitted. Therefore, here is what is involved in the selection process:
Candidates must also comply with the minimum admission requirements.
Only first-choice applicants are considered.
Seventy first-year students are selected annually.
Conditional selection is based on the final Grade 11 results. Moreso, candidates are required to maintain their Grade 11 averages in the final school examination and ensure that the APS does not drop by more than two points.
In Conclusion, the vision of the Faculty of Health Sciences at the University of Pretoria is to maintain health standards through quality education, research and community service. This they have been able to achieve  since its inception. As a result of this, it has grown to be one of the largest health training institutions in the country.
To be part of this great Institution, it is only wise to strive to meet up with the simple requirements identified in this article. However, it is very pertinent to note that compliance with the minimum admission requirements does not guarantee admission to any programme in this Faculty.
Also, another thing to note is that a student who is made an offer but does not accept it cannot defer the offer and thus must reapply to be considered in the following year.
Read Also:
How to Access the University of Pretoria Library Portal >>>
University of Pretoria Blackboard Portal >>>
University of Pretoria PGCE Application Forms >>>
University of Pretoria Registration Dates and Deadline >>>
University of Pretoria Moodle Portal Login >>>
University of Pretoria  Email Address >>>
University of Pretoria eLearning Portal >>>
University of Pretoria Year Book >>>
University of Pretoria Application Deadline >>>
How to Access for University of Pretoria Online Application Forms >>>
Download University of Pretoria Prospectus in PDF >>>
University of Pretoria Postgraduate Online Application Procedure >>>
University of Pretoria Admission Requirements >>>
List of Courses Offered at University of Pretoria >>>
University of Pretoria Fee Structure >>>
University of Pretoria Admission Points Score and How to Calculate your APS >>>
How to Check your University of Pretoria Application Status >>>
University of Pretoria Academic Calendar >>>
University of Pretoria Student Portal >>>
University of the Free Application & Registration Fee >>>
Don't miss out on current updates, kindly  & follow us on Follow @Eafinder OR /strong>
Leonel has been Teacher at Alliant International University since 2013. He began to write about admission details at Course Discovery.