Application for the Valenture Institute Student Records Officer Internship – 2021/2022 Entry is now open for interested applicants by Valenture Institute in South Africa.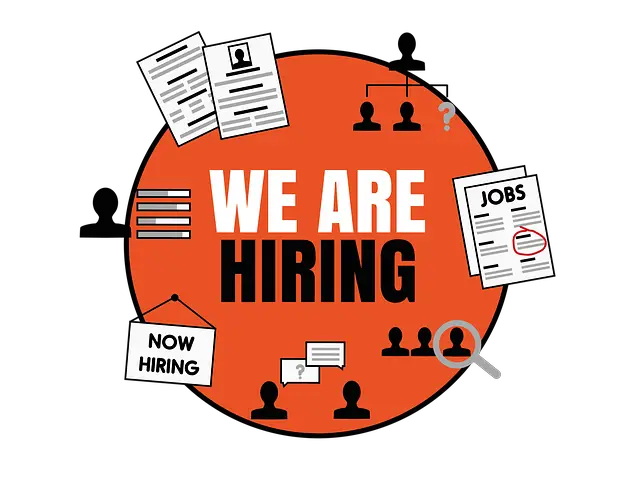 The Valenture Institute offer an internship opportunity to unemployed graduates to apply in the fields that are in line with the Corporation's core business. The Corporation is therefore inviting applications for the Valenture Institute Student Records Officer Internship Programme that runs for a maximum period of 12 months in the following disciplines/fields of study.
The Valenture Institute Student Records Officer Internship Programme uses a fully integrated approach that combines theory with practical training and leads to a recognized qualification/certification. Valenture Institute provides an internship opportunity in the following areas listed below: 
This internship opportunity is situated at the following locations in South Africa:
Cape Town, Western Cape, South Africa
Update: How to Apply for the 2021 Michaelhouse Teachers Internship Programme 
VALENTURE INSTITUTE STUDENT RECORDS OFFICER INTERNSHIP ROLES, APPLICATION ELIGIBILITY AND REQUIREMENTS
The role:
You will be responsible for updating the student record system with information related to an applicant or learner. You will be communicating with departments and customers. You will maintain student records in line with the internal requirements and regulations, as well as external requirements such as the POPI Act whilst demonstrating a high level of customer service.
Running reports to identify successful applicants that require data verification.
Bulk and individual mailing to applicants who are required to submit documentation and / or information for verification purposes.
Liaising with parents via email regarding documentation requirements and related queries.
Completing high volumes of verification of an applicant and / or student record within the system against the documentation submitted for verification.
Identifying and categorising records that fail to meet the verification requirements.
Providing insights to the Admissions Team and the Registrar regarding the verification process; notably issues arising, effectiveness of the verification process, systems issues and customer queries.
Undertake such other duties as may be required from time to time by the Registrar.
Assume personal responsibility for the completion of his/her specified duties in a professional manner.
Engage positively with the training and support provided to perform the role.
Requirements
Minimum of NQF level 5 qualification and / or more than 2 years administration experience
Strong computer skills
Excellent communication ability
Experience in working with data capturing in spreadsheets and systems
Experience in using Excel or Google Sheets
Work to and meet deadlines.
Competent at admin tasks associated with the position.
Comfortable and experienced with using technology.
Ability to work in an agile environment where innovation, change and adaptation are part of the everyday.
Personal Skills & Attributes
Integrity
Excellent attention to detail
Excellent rapport with customers being able to engage meaningfully and professionally.
Good organisational and time management skills.
Good team player. Adept at working in different teams and collaborating with subject colleagues as well as across divisions.
Benefits
Remote working
Applicants do not need to be based in Cape Town.
VALENTURE INSTITUTE STUDENT RECORDS OFFICER INTERNSHIP APPLICATION INSTRUCTIONS
Read Also:
How to Apply for the 2021 Netcare Learnership >>>
How to Apply for the 2021 SAPS Learnership >>>
Department of Home Affairs Latest Jobs and Recruitment >>>
Sappi Latest Jobs and Recruitment >>>
GPG Professional Job Centre Latest Jobs and Recruitment >>>
FNB Latest Jobs and Recruitment >>>
SITA Latest Jobs and Recruitment >>>
Motus Latest Jobs and Recruitment >>>
UNIVEN Latest Jobs and Recruitment >>>
Unisa Latest Jobs and Recruitment >>>
DPSA Latest Jobs and Recruitment >>>
RTMC Latest Jobs and Recruitment >>>
Rand Water Latest Jobs and Recruitment >>>
NPA Latest Jobs and Recruitment >>>
SANBS Latest Jobs and Recruitment >>>
How to Access EC Provincial eRecruitment Portal >>>
Free State Education Latest Jobs and Recruitment >>>
Eastern Cape Education Latest Jobs and Recruitment >>>
Department of Education Latest Jobs and Recruitment >>>
Department of Home Affairs Latest Jobs and Recruitment >>>
Ekurhuleni Municipality Latest Jobs and Recruitment >>>