Application for the Western Cape Department of Health Phar-macist Internship Programme – 2021 Entry is now open for interested applicants by the Western Cape Department of Health in South Africa.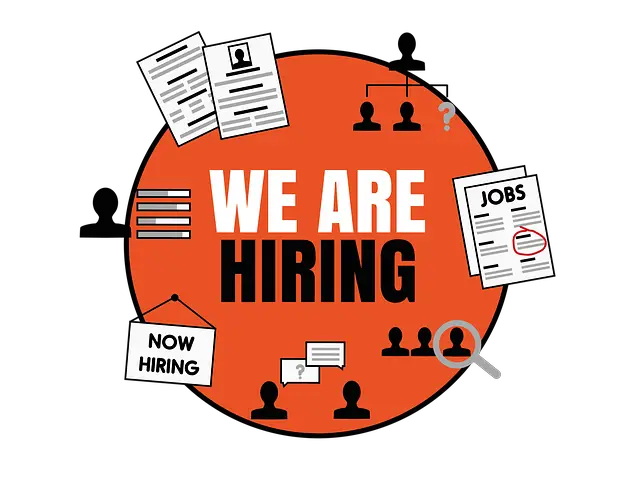 The Western Cape Department of Health offer an Internship opportunity to unemployed graduates to apply in the fields that are in line with the Corporation's core business. The Corporation is therefore inviting applications for the Phar-macist Internship Programme that runs for a maximum period of 12 months in the following disciplines/fields of study.
The Western Cape Department of Health Phar-macist Internship Programme uses a fully integrated approach that combines theory with practical training and leads to a recognized qualification/certification. Western Cape Department of Health provides an internship opportunity in the following areas listed below: 
This internship opportunity is situated at the following locations in South Africa:
Groote Schuur
Tygerberg
Red Cross
Worcester
George
Stellenbosch
Eerste River
Karl Bremer, Victoria and Khayelitsha Hospitals and Kraaifontein
Lady Michaels
Vanguard
Mitchells Plain and Bishop Lavis CHC
Update: How to Apply for the 2021 Overberg Water (OW) Performance Internship Programme 
WESTERN CAPE PHAR-MACIST INTERNSHIP ROLE, APPLICATION ELIGIBILITY AND REQUIREMENT
Minimum Educational Qualification: Basic qualification accredited with the South African Pharmacy Council (SAPC) that allows registration with the SAPC as a Pharmacist (Intern).
Competencies (Knowledge/Skills):
Knowledge of and ability to comply with applicable legislation. National and Provincial Health Policies, Pharmacy Acts and Laws. Ability to work accurately under pressure and maintain a high standard of professionalism. Good interpersonal and communication skills. Computer literacy. Ability to communicate effectively (verbal and written) in at least two of the three official languages of the Western Cape.
Duties (Key Result Areas/Outputs):
Leadership by demonstrating initiative in addressing problems. Provision of Pharmaceutical Care, including prescription evaluation, dispensing of medication and provision of information to ensure patient compliance and therapeutic success. Effective medicine supply management to ensure the safe and reliable procurement, storage, control and distribution of quality pharmaceuticals. Adherence to policies, procedures and expenditure control. Assist with the training, education and development of pharmacy staff and other health workers, and promotion of Public health. Quality Management by demonstrating compliance with National Core Standards, Occupational Health & Safety control and good Pharmacy practices. All duties will be performed under the direct supervision of a Pharmacist.
WESTERN CAPE PHAR-MACIST INTERNSHIP PROGRAMME APPLICATION INSTRUCTIONS
If you are interested in the above-mentioned 12 months internship, please complete the online application form and attach your CV as well as other documents.
All applicants are to submit a comprehensive CV with referral letters from 3 referees. All applicants should indicate 5 institutions of preference, but may be placed at other institutions, depending on the availability of posts. If the applicant does not select 5 institutions their application will not be considered. Certified copies of Matric Certificate, Identity Document, University academic record for the 3 years of study and South African Pharmacy Council (SAPC) student registration certificate. "Candidates who are not in possession of the stipulated registration requirements, may also apply. Such candidates will only be considered for appointment on condition that proof of application for registration to register with the relevant council and proof of payment of the prescribed registration fees to the relevant council are submitted with their job application / on appointment. This concession is only applicable on health professionals who apply for the first time for registratio The interviews will take place via MS Teams. Accommodation will not be provided.
Note:
Candidates may be subjected to a competency test. No payment of any kind is required when applying for this post. As directed by the Department of Public Service and Administration, applicants must note that further checks will be conducted once they are shortlisted and that their appointment is subject to positive outcomes on these checks, which include security clearance, qualification verification, criminal records and previous employment.
It will be expected of candidates to be conversant in at least two of the official languages (English/Afrikaans/Xhosa) of the Western Cape.
It will be expected of shortlisted candidates to be:
available at the venue on the time and date as determined by the Department and
bring along recently (not older than 6 months) certified copies of your Identity Document (ID), driver's license (if applicable for the post), qualification and/or proof of registration at relevant statutory body. Failure to adhere to the aforementioned may lead to his/her application being disqualified and not further considered.
Closing Date: 28th June 2021
Read Also:
How to Apply for the 2021 SCM and Finance Internship >>>
How to Apply for the 2021 SAPS Learnership >>>
Department of Home Affairs Latest Jobs and Recruitment >>>
Sappi Latest Jobs and Recruitment >>>
GPG Professional Job Centre Latest Jobs and Recruitment >>>
FNB Latest Jobs and Recruitment >>>
SITA Latest Jobs and Recruitment >>>
Motus Latest Jobs and Recruitment >>>
UNIVEN Latest Jobs and Recruitment >>>
Unisa Latest Jobs and Recruitment >>>
DPSA Latest Jobs and Recruitment >>>
RTMC Latest Jobs and Recruitment >>>
Rand Water Latest Jobs and Recruitment >>>
NPA Latest Jobs and Recruitment >>>
SANBS Latest Jobs and Recruitment >>>
How to Access EC Provincial eRecruitment Portal >>>
Free State Education Latest Jobs and Recruitment >>>
Eastern Cape Education Latest Jobs and Recruitment >>>
Department of Education Latest Jobs and Recruitment >>>
Department of Home Affairs Latest Jobs and Recruitment >>>
Ekurhuleni Municipality Latest Jobs and Recruitment >>>
Kindly  & follow us on Follow @coursediscovery OR