We pleased to present to you an updated list of Woolworths latest vacancies for March 2021 and how to apply. It involves the Job titles, roles/responsibilities, requirements and the salary involved.
Affiliate Disclosure: As an Amazon Associate, I earn from qualifying purchases. Some of the links are affiliate links.
Looking for something new? Why not check out Amazon? They've got a huge selection of products to choose from. Happy shopping! Go to Amazon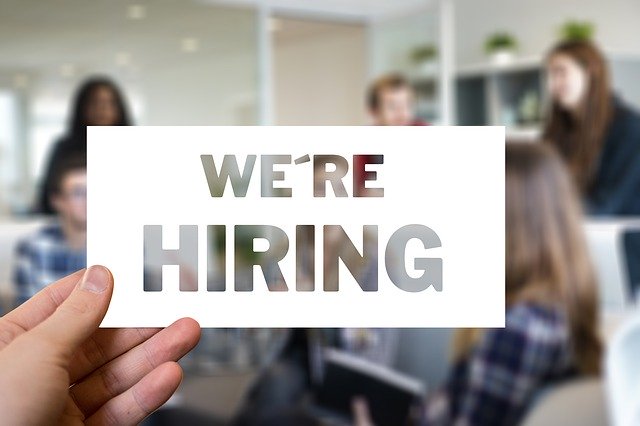 Every year the Woolworths publishes vacant position for interested & qualified South African citizens to apply for. This year is not an exception. Therefore the Jobs are listed below together with their requirements, roles, salary and qualifications.
This Circular is published on a weekly basis and contains the advertisements of vacant posts and jobs in Woolworths. Although the Circular is issued by the Woolworths Team is not responsible for the content of the advertisements. Inquiries about an advertisement must be addressed to the relevant advertising department.
WOOLWORTHS CAREER (VACANT) POSITIONS, ROLES, REQUIREMENTS & QUALIFICATIONS 

Applications are invited from qualified persons for the positions shown below.
1. DISPLAY PLANNER

Industry: FMCG & Supply Management
Job category: FMCG, Retail, Wholesale and Supply Chain
Location: Cape Town
Contract: Permanent
Remuneration: Market Related
Ensuring that the Category Strategy is implemented and reflected on planograms in the most effective and visually appealing use of foods space by preparing, and/or maintaining store planograms, in adherence to display principles and maintaining chain store image.
Ensure planograms continually match the store catalogue, the store meterage and the business blueprint layouts
Creating planograms for new stores (or amending existing stores when new initiatives are introduced)
Create and maintain model layouts per display groups / departments
Capturing and tracking of all relevant info for new lines and seasonal launch products
Ensure planograms are adapted to take account of changes in store sales trends
Build productive relationships with key stakeholders to ensure optimal process flow
Participate in departmental meetings, range reviews & category assessments.
Ensure that there are on time launches and planogram downloads for Longlife windows.
Relevant tertiary qualification
2-3 years of retail experience
Good merchant & merchandising skills
Store experience within a retail FMCG environment will be an advantage
Understanding of space management principles and processes
Understanding customer profiles, customer shopping behaviour & store formats and segmentation
Understanding of basic business processes and how sales are generated
Ability to analyse and interpret trends and impact of space planning on sales
Ability to identify problems and to develop and implement a workable solution
Ability to do detailed planning based on analyses – past and future events and ensure plans are followed through
Computer literacy – Computer skills including spreadsheets, word processing and presentation packages
Proactive, with the ability to anticipate events and plan for them
Assertive communication skills
Ability to be productive in a pressurised environment
Adaptable – ability to adapt and change direction and focus quickly
Team player – the willingness to adapt to team goals and work effectively with a group of colleagues in an interdependent way
Ability to interact with various individuals on different levels i.e matrix team.
Excellent verbal and written communication skills – ability to articulate ideas clearly
Customer centred – Understanding " Think Customer" first which ultimately affects the customer shopping experience. Willing to obtain, interpret and implement customer feedback
Preference for working with detailed analytical tasks
Application Closing Date: 31 March 2021
 Update: Click here to view more Woolworths vacant positions for March 2021
HOW TO APPLY FOR WOOLWORTHS JOBS

PLEASE READ THE INSTRUCTIONS CAREFULLY BEFORE APPLYING:
The website can be access via the link: https://careers.woolworths.co.za/applicant/index.php for Office-Based and Public
Applicants can register their profiles and apply for posts on-line.
Applicants must ensure that they click on the correct post and post number when applying for
Applicants are to take cognisance of the following:
Applicants already registered on the system need not register again.
All information must be captured on the online profile. The system will generate curriculum vitae (CV) for you. The uploading of documents is not necessary.
When shortlisted for an interview, certified copies of all supporting documentation (e.g. qualifications, driver's licence, identity document, etc.) must be submitted to the interview committee.
Only on-line applications will be considered.
Application Deadline

Applications should reach the Woolworths Management on time. As it is indicated for each positions of interest above.
Leonel has been Teacher at Alliant International University since 2013. He began to write about admission details at Course Discovery.