The application for the W&RSETA Student Bursary for the academic year 2021 is now open for all South African students in South Africa.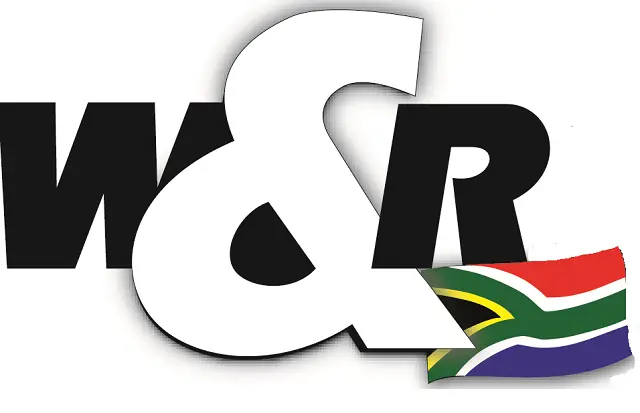 The Wholesale and Retail Sector Education and Training Authority (W&RSETA) hereby invites all public and private TVET and HET institutions to apply for undergraduate bursaries for students that intend to, or are currently studying towards programmes that are aligned to the W&RSETA Hard-to-Fill Vacancies listed below:
Retail Business Management
Food Technology I Food Security
Supply Chain Management
Logistics Management
Financial Accounting
Financial Management
Human Resources
Credit Management
Operations Management
Marketing
Clothing Production
Information Technology
Retail Pharmacy
Hospitality and Catering Services/Chef
Office Administration
Business Management I Administration
Health and Safety
Visual Merchandising
The W&RSETA Bursary programme assists by supporting financially deserving students with great academic potential to take their first steps in achieving their dreams and obtaining their first undergraduate degree. W&RSETA Bursary programme aims to fund academically deserving students who do not have the financial means to study full-time towards a first undergraduate degree or diploma at the W&RSETA.
Update: How to Apply for the 2021/2022 W&RSETA Student Funding
W&RSETA BURSARY APPLICATION ELIGIBILITY
Qualifying Academic Programmes:
Only  applications for degrees and diplomas that address the above priority skills for the sector at NQF levels 5 – 7 will be considered.
TVET institutions may apply for NCV Levels 2 – 4 and NATED N4 – N6 qualifications in relation to the occupations listed above.
Qualifying Institutions:
The following Institutions are eligible to apply for bursary funding:
Public HETls and TVET colleges
Private HETls and TVET colleges
Bursary service providers/administrators
Submission Requirements:
Institutions must submit the following documentation with their applications as proof of registration and programme accreditation:

SAQA registration number for the programme/qualification
Proof of CHE registration (approved letter from the CHE)
Proof of DHET registration (DHET certificate)

Successful institutions will enter into an agreement with the W&RSETA for the duration of the study period of the funded
Institutions must provide the W&RSETA with the following documents upon successful conclusion of an MOA to award the bursary funding:

List of selected students
Cost schedule per course and per student
Proof I confirmation of registration at the institution
Bursary agreement (signed between student and the W&RSETA)
Certified copies of identity documents of the students (not older than 6 months)

Institutions will be responsible for the recruitment and registration of qualifying
Bursary Beneficiaries:
South African citizens (below 35 years)
Accepted or registered with the institution in relation to the fields listed above
HOW TO APPLY FOR W&RSETA BURSARY
HOW TO APPLY:
Applications are to be made using the attached Bursary Application Form
A comprehensive Costing Schedule must accompany the application
CLOSING DATE FOR APPLICATIONS
All application must be submitted to the relevant W&RSETA provincial office by 31 May 2021.
Read Also:
How to Apply for the SAMRC RCDI-nested Postdoc Fellowship >>>
How to Apply for the CETA Bursary >>>
How to Apply for the Unisa Honours Bursary >>>
How to Apply for the GrandWest Bursary >>>
How to Apply for the UWC Financial Aid
How to Apply for the FoodBev SETA Research and Innovation Bursary >>>
How to Apply for the DAC Bursaries for Heritage-related Studies >>>
How to Apply for the Multichoice Bursary >>>
How to Apply for the University of Nairobi Research and Innovation Fellowship >>>
How to Apply for the NRF Postgraduate Scholarships >>>
How to Apply for the Vaal University NDT Level Certification Bursary >>>
How to Apply for the GCRA Bursary >>>
Don't miss out on current updates, kindly  & follow us on Follow @coursediscovery OR